Charlie Sheen To End It All?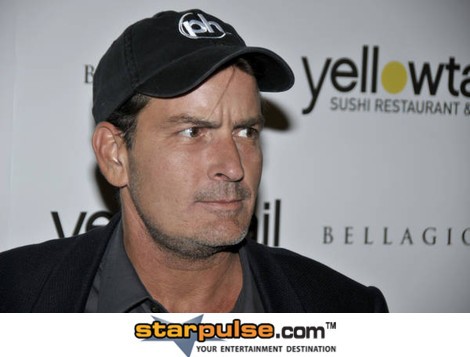 Charlie Sheen has called the radio show, on which he kicked off his media blitz last month, to announce he's planning to go silent for a while.

The out-of-work TV star phoned in to The Dan Patrick Show on Fox Sports on Wednesday and told the host, "This could be my final interview."

He added, "This is where it all began and where it all ends."

Since his first phone call to Patrick, Sheen has appeared on a number of TV, radio and Internet outlets, where he blasted the producers and creator of his hit sitcom Two And A Half Men for suspending the series following his hospitalisation for an apparent hernia at the end of January.

After he attacked writer/creator Chuck Lorre in another radio rant at the end of last month, TV producers cancelled filming on the remaining episodes of the sitcom's eighth season. And they fired Sheen on Monday after he blasted them during manic weekend broadcasts of an ill-advised Internet show called Sheen's Korner.

During his media blitz, Sheen also took aim at his co-stars and his estranged wife Brooke Mueller, who won a restraining order against the TV star and physical custody of their twin sons last week.

But it seems Sheen is preparing to step back from the microphones and TV cameras for a while, after telling American magazine Life & Style he is losing his mind.

He told Patrick he's tired of how the shows he agrees to appear on "vilify" him, explaining, "All they do is glad-hand me to get into my home, then they vilify me... At the end of the day it's about ratings and commerce. They act concerned but their behavior is completely the opposite."

Appearing calmer than he has in recent manic TV and Internet outbursts, Sheen used his chat with the sports talk host to give both Rob Lowe and John Stamos, who have been mentioned as possible replacements for him on Two and a Half Men, his blessing.

He added, "I think they're both fabulous, and my apologies to John. I was rude to him earlier... That was unnecessary. And Rob's an old friend, a brilliant actor, a beautiful man."
Click for more great Charlie Sheen pictures: