Charlie Sheen Threatens The Media: 'Leave Denise Richards Alone'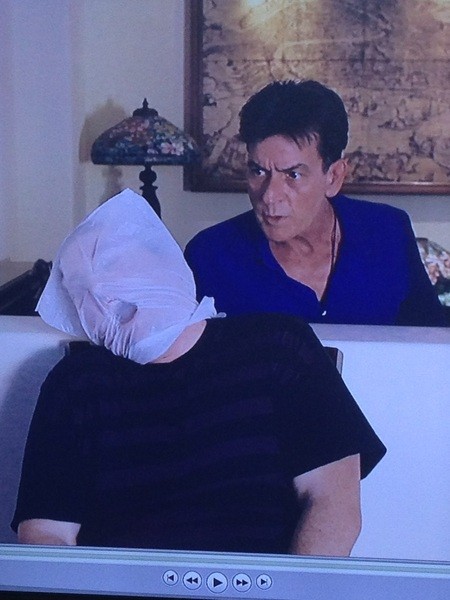 Charlie Sheen has slammed the media over ongoing speculation surrounding his ex-wife Denise Richards' new thinner look, insisting she is incredibly healthy.

The Blonde and Blonder actress attracted criticism last week after images of the actress looking skinnier than usual appeared online, prompting gossips to suggest that the mom of three had adopted an extreme diet.

Richards hit back at the claims on Monday, saying, "I don't know why lately I've been getting so much flak for it... I have a very healthy lifestyle and I'm busy."

Now, Anger Management star has come to his ex's defense in a bid to put a stop to the accusations.

In a Twitter.com post on Wednesday, he writes, "listen up sad, dooshy media... STOP the inane (insane) reports of Denise's weight! She's SO healthy!"

He then uploaded a screen shot from one of his recent film projects, in which he is pictured standing behind a guy being suffocated, and added the caption, "this guy didn't listen."