Charlie Sheen Says He Misses His Daughters Lola & Sam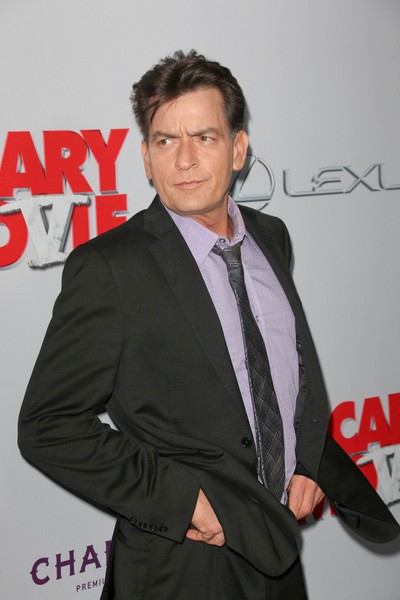 Charlie Sheen is having a tough time being away from his daughters. The actor isn't getting along with his ex-wife Denise Richards and spent little time with daughters Sam, 9, and Lola, 8, and Richards' adopted daughter Eloise over the holidays.
Sheen posted a photo of a phone case in the shape of a pink bear, writing: "hey Sami and Lola!!!! (and mellow-eeze) dad loves and misses u both more than I have words for! xox c #DotingDadd."
The previous day, Richards retweeted a link to an article from Dr. Charles Sophy - an author and child welfare expert - about the importance of the relationship between fathers and daughters.

She wrote: "Fathers, Daughters & Learning Self-Esteem: A healthy father-daughter relationship is key."

Earlier this week, Sheen called out Ashton Kutcher, who replaced him on "Two And A Half Men" in 2010.
He posted on Sunday, "hey Jon!!! u r a GENIUS!!! I effin love and MISS YOU old pal! Q; who's your lame side-kik? c #NiceTryCanonBoy #CH."

He then wrote the following day: "hey relax everyone! read the hash tag! oh and Jon I'm so sorry I insulted your sidekik I meant REALLY lame c."
On Tuesday, he added, "hey Ashton sorry bro all good. now quit barfing on my old brilliant show. Remember Punk'd? how duz it feel? c harp."