Charlie Sheen Rushed To L.A. Hospital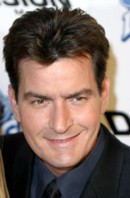 Charlie Sheen was rushed to a Los Angeles hospital Thursday morning. According to TMZ, he was taken out of his home on a stretcher and loaded into an ambulance.

Charlie's publicist Stan Rosenfield tells Hollyscoop that Charlie "was having severe abdominal pains and went to the hospital."
A 911 call was made at 6:35AM from the home. Also, Two women were reportedly seen exiting Sheen's home when he was taken out.
The Wall Street star has been dogged by health and legal woes in recent months - in October, he trashed a New York hotel room while an escort reportedly cowered naked in a bathroom, and he was subsequently hospitalized to treat an "adverse allergic reaction" to medication.

He was treated for an ear infection earlier this month  and he also hit the headlines when a recent wild weekend in Las Vegas turned public.

Meanwhile, network executives behind his hit TV comedy Two and a Half Men have a revealed there's "high level of concern" about the actor's personal troubles.

As WENN went to press, it was not known why Sheen had been hospitalized.