Charlie Sheen: Not Winning As Stage Show Premiere Fails In Detroit (Video & Pics)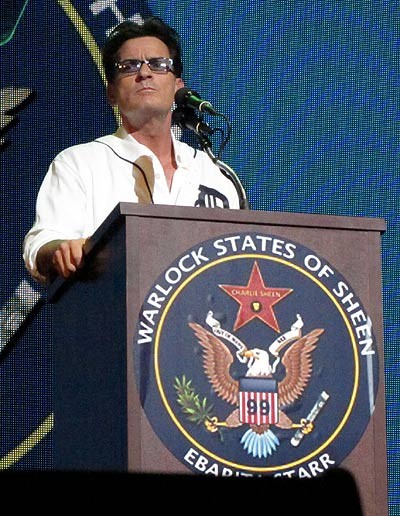 Charlie Sheen's live show, "My Violent Torpedo of Truth/Defeat Is Not An Option," premiered in Detroit Saturday night and according to most of the folks leaving the theater it was anything but winning.

Perhaps the caption to Charlie's Twitpic of the crowd at the beginning of the show was a sign of things to come: "The most honest city in the world honors the most honest man in the universe"; because the crowd was enthusiastic at first, but things went downhill rather quickly.

"Ten minutes into the show and I'm leaving, it's horrible - it's not winning, it's losing," one theatergoer said.

The majority of the audience was booing and heckling Charlie and most of the crowd left early.

Detroit's Fox 2 news reported from outside the theater while the show was going on and that people kept leaving the show. Reporter Alexis Wiley said, "A guy just walked past and said 'this show sucks.'"

TMZ.com reports that the show began with a Q&A session with Charlie answering audience questions about crack and his favorite adult film stars.

Even Charlie's pal, Simon Rex, couldn't save the show by coming out onstage to rap; so Charlie played the new song Snoop Dogg recorded for him, "Winning," to fire up the crowd again. That worked briefly, but most of what remained of the crowd started filing out and then the show was cut short after Charlie returned to the stage and walked off after complaining about the sound quality.

Fox 2 interviewed some of the people leaving the show and one man said that he paid $300 on the internet for his tickets.

"I could've watched this on TV," he said. "Why would I spend that much money to watch him in person...?"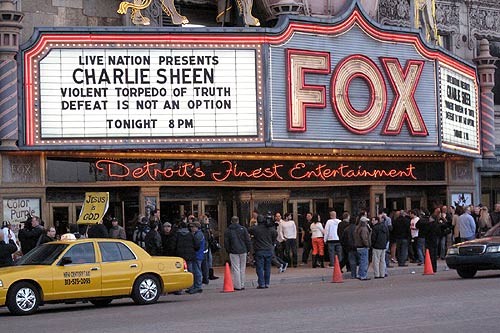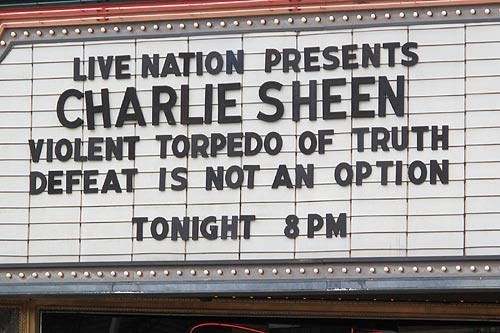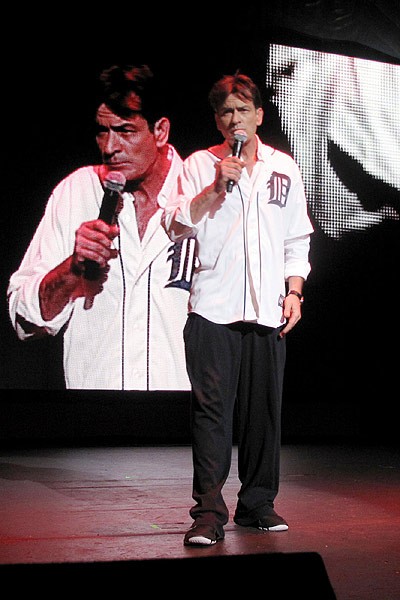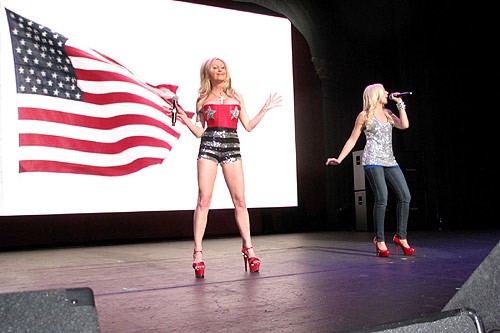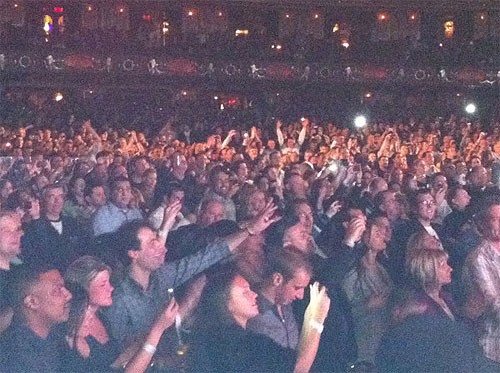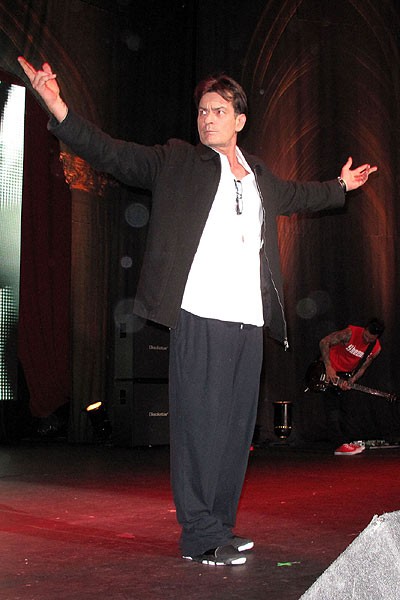 Click for more great Charlie Sheen pictures: