Charlie Sheen Lights One Up At MLB All-Star Game, Pokes Fun At Staples Center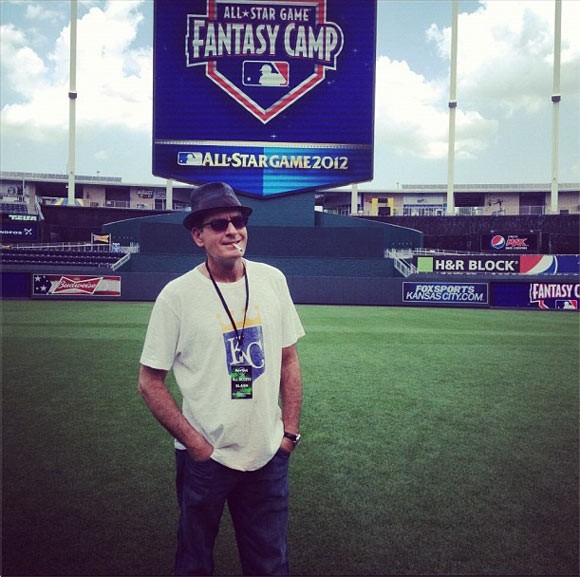 Charlie Sheen apparently was in Kansas City last night at the MLB All-Star game, as he posted a twitter message and picture of himself on the field at Kauffman stadium with a cigarette in his mouth.
The Anger Management actor appeared to be poking fun at the Staples Center in his tweet. In his post Sheen tweeted: "hey Staples Center; how do u like this smoking section! boom #smokinsheen
Some of you may remember the incident in early June where Sheen was not allowed back into an NBA playoff game after taking a smoking break outside the Staples Center in L.A.? Sheen exploded with expletives and was caught on camera by TMZ.
Speaking of things burning… Did anyone see the American league get burnt last night by the National League 8-0? Not a very good game.