Charlie Sheen Injures Elbow During Batting Practice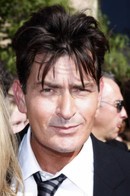 Charlie Sheen had to halt baseball training for a new sequel to his hit movie Major League on Sunday after injuring his elbow during practice.
 
The former Two And A Half Men star is set to appear in the fourth installment of the satirical sporting franchise and has been practicing his pitching at Chase Field, home of the Arizona Diamondbacks.

Bosses of the baseball team have posted a picture of Sheen mid-practice on Twitter.com, alongside the words, "Charliesheen took BP earlier today as he prepares for next Major League movie. #WINNING."

However, the actor had to finish his session early after rupturing the ulnar nerve in his elbow, preventing him from being able to grip the bat properly, reports TMZ.com.