Charlie Sheen Found Drunk & Naked In Hotel Room, Hospitalized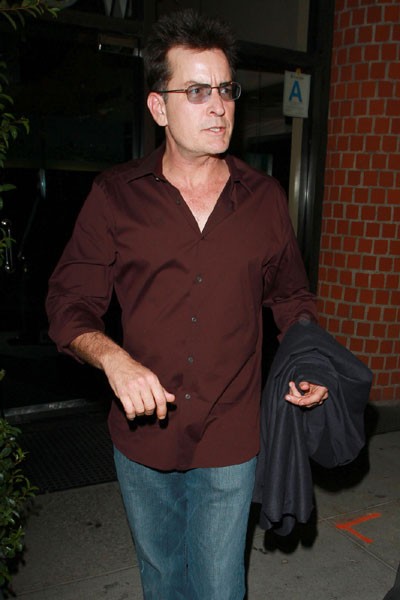 Charlie Sheen was reportedly hospitalized after being found drunk and naked in a hotel room.

According to the New York Post, the "Two And A Half Men" actor was discovered at The Plaza Hotel in New York City after police were called around 2 a.m. on Tuesday morning.
The room was reportedly a mess with tables and chairs thrown about and damage on a chandelier.

Sheen was spotted partying on Monday night and returned to his room with an unidentified woman. When he allegedly discovered his wallet was missing, he became furious.

The 45-year-old star was in New York to spend time with his two daughters with ex-wife Denise Richards – six-year-old Sam and Lola, five.

Denise – who was staying in a separate room at the hotel - reportedly accompanied Charlie to the hospital.

Last December, Charlie was arrested following a fight with his third wife Brooke Mueller. She had phoned the emergency services claiming the Hollywood star had tried to kill her.
 Click for more great Charlie Sheen pictures: