Charlie Sheen Claims Lindsay Lohan Had 'Anger Management' Crew 'Held Hostage'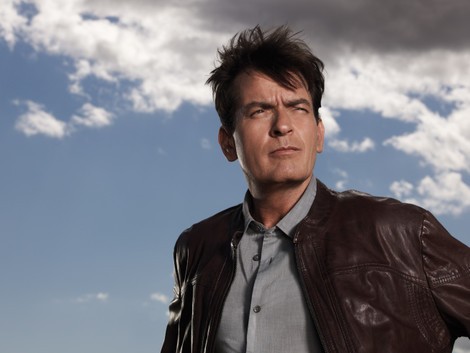 Charlie Sheen has confirmed reports suggesting Lindsay Lohan regularly arrived late to work while filming a guest spot on his TV show Anger Management.

The Mean Girls actress, who recently starred with Sheen in Scary Movie 5, plays herself in an upcoming episode of popular sitcom, and the actor has admitted he felt like a "hostage" on his own set because he had no control over his pal's tardy behavior.

Rumors suggested Lohan was often late to set and attempted to walk away with pricey jewelry from the shoot, and on Wednesday Sheen addressed the gossip during an appearance on The Tonight Show With Jay Leno.

When asked whether it was true Lohan was late to work, Sheen admitted, "Not on day one... Day one, she was fabulous. She was on time; she knew her lines, hit every mark, made us look off our game... Then we had to deal with day two. It was as though she had us held hostage because she gave us half a show."

Sheen also explained the star once showed up over two hours late after complaining of an earache: "She was really not feeling well. We worked around it. She was late, what can I say? But she got to the shoot prepared with an excuse."

Leno later then asked whether any props went missing after Lohan appeared on the program, and the actor responded, "She borrowed some stuff and was told she had to pay for it and they would take it out of her check, and she said fine. That's all it was."

Lohan's stretch on the TV show will likely be her last acting job for the next few months - she is due to check into rehab by May 2nd after pleading no contest to charges relating to a car crash in California last summer, which violated her probation on a jewelry theft charge.