Charlene Tilton And Steve Kanaly Sign Up For 'Dallas' Reboot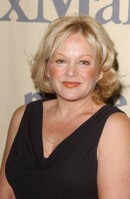 The upcoming reboot of TV hit  Dallas will feature a full reunion of the surviving original characters after Charlene Tilton and Steve Kanaly signed up to the show.

Bosses at TNT network are re-launching the legendary drama series later this year and they persuaded stars Larry Hagman, Linda Gray, and Patrick Duffy to reprise their roles as members of the Ewing family.

The other two surviving members of the original cast - Tilton and Kanaly, who played Lucy Ewing and Ray Krebbs - were not included in the list but they have now been signed up by producers following a public plea by Tilton and an online petition from fans for a full reunion.

The only main star of the first season in 1978 who won't take part is Victoria Principal, as her character Pamela Ewing was written out of the show in 1988.

The show's stars have already been taking a trip down memory lane - they recently returned to Southfork Ranch in Parker, Texas to shoot scenes for the pilot episode of the reboot.