Chantel Jeffries: I Never Dated Justin Bieber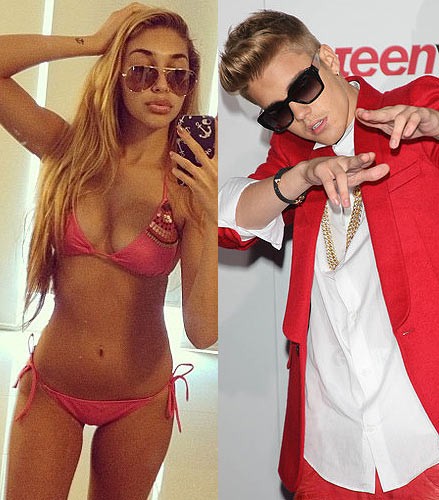 Chantel Jeffries has revealed she isn't in a relationship with Justin Bieber, despite photos showing her cuddling up with the pop star in Miami and Panama.
Jeffries became known when it was revealed she was with Justin before his DUI arrest in Miami. The model then traveled with Justin down to Panama to spend some time together on the beaches.
In her first interview, Chantel revealed to E! she wasn't dating the singer. She was asked a series of questions the interviewer titled "Rumor Patrol" (Back off E!, that's taken). The model laughed when she was told she was called a "gold digger," saying, "I, if anything.. you can call me a 'goal digger' because I have my own goals and I'm focused on those."
As for dating Justin to become famous and further her career? "That's false because I didn't date Justin." Did she sleep with him and kiss him? "We're friends," Jeffries replied. "Do you kiss your friends? Do you sleep in the same bed as your friends?"
Check out some more questions answered by Chantel below.