Chante Moore Returns With New CD, 'Love The Woman'; Due June 17

Following two highly successful albums with her husband,
Kenny Lattimore
, Grammy nominee
Chante Moore
returns with her long awaited first solo CD in nearly a decade,
Love The Woman
, due June 17th on Peak Records.
Known for numerous hits over the past fifteen years including "Love's Taken Over," "It's Alright," and her top five smash "Chante's Got A Man," Chante Moore is in vintage form on her sultry first single, the passionate ballad "Ain't Supposed To Be. With her angelic vocals, once again she delivers her distinctive soulful style that has made her one of the most admired and respected female artists over the past two decades.
Love The Woman
, which she executive produced, reunites Chante Moore with her longtime musical mentor, revered producer George Duke (credits include
Anita Baker
,
Dionne Warwick
,
Gladys Knight
, and
Take 6
) who helped launch her career in the early 1990's. This time they collaborated on one of her most personal recordings ever,
Minnie Riperton
's "Give Me The Time," the song that was played when she walked down the aisle during her wedding six years ago.
Her highly anticipated new album also includes production by Grammy award winner
Raphael Saadiq
(
Whitney Houston
,
Mary J. Blige
,
The Isley Brothers
, and
D'Angelo
) and Warryn Campbell (
Jamie Foxx
,
Yolanda Adams
,
Mary Mary
, and
Mario
).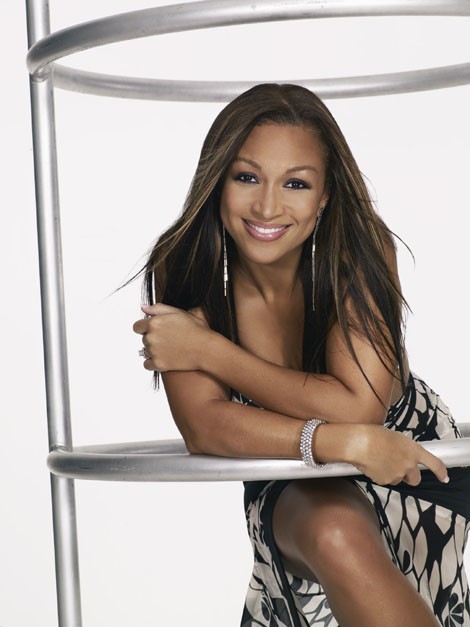 After earning praise in the gospel world for her 2006 duet CD Covered/Uncovered with her husband, Chante Moore demonstrates her breathtaking skills as a jazz vocalist on two standards on
Love The Woman
: Nancy Wilson's classic "Guess Who I Saw Today," and one of
Aretha Franklin
's early recordings, "Start of Something Big."
In addition to her flourishing recording career, Chante Moore has also proven herself as a talented actress on stage in "Things That Lovers Do" co-starring her husband, and last year she toured in "By Any Means Necessary" with Tisha Campbell-Martin and
Dave Hollister
. She also enjoys serving as a role model, mentoring young girls at her church, and is currently writing a self-help book for women.
Chante Moore is especially gratified to resume her solo career and satisfy her fan's desire for the classy R&B stylings which propelled her to gold status on her three consecutive CDS. As one of today's few consistent hitmakers, she's combined her ability to entertain with her mission to inspire and uplift her loyal following. "That's really made the difference for me, the people who have made it through because they heard some music I did. They've said, 'You got me through college.' 'You got me through a breakup.' It's about taking the experiences that I've had and helping somebody else. I think to be valuable in the world you've gotta open up and be able to share who you are."
So now for the first time in eight years, Chante Moore is sharing her unique talents as a solo star with
Love The Woman
, and her fans will fall in love with her all over again.
Chante Moore will perform her versatile repertoire as a featured artist on
Norman Brown
's summer tour, which kicked off in April.
-
Click Here
to get tour dates
-
Starpulse Page
-
Official Site