Channing Tatum's 'Magic Mike' Already Headed For Broadway?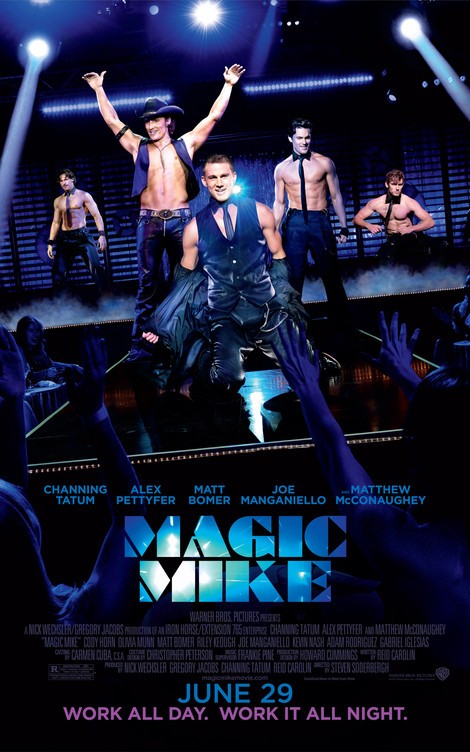 Channing Tatum and Matthew McConaughey's male stripper flick Magic Mike; which opens this Friday; is already headed for the stage, according to the film's screenwriter.

Reid Carolin, who co-produced the film with Tatum and wrote the story based on Tatum's days as a stripper in Tampa, Florida, says that the film's production team has big plans to bring the story to Broadway.

"We are working on it as a Broadway show, which would be a different story," Carolin tells USA Today, "more of a romp, more of a fun night out at a club with a story. I'm almost more excited about that than the movie because I think it's the perfect thing for women to go see on Broadway, to be participants in the show."

Magic Mike wouldn't be the first film about male strippers to head to the Great White Way. Oscar-nominated 1997 film The Full Monty was adapted for the stage in 2001, garnering 10 Tony Award nominations.

The story focused on a group of unemployed steel workers who plot to one-up famed male dance troupe The Chippendales by showing it all (aka 'going the full monty').

Tatum & McConaughey's co-star Alex Pettyfer is behind the idea one hundred percent.

"I think we should all (movie cast) do the opening night," he says.