Channing Tatum Writing 'Crazy & Fun' Sequel To 'Magic Mike'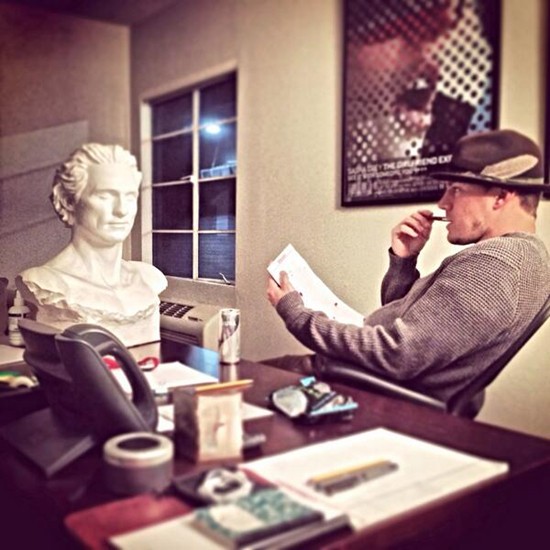 Channing Tatum has started penning the script for the "Magic Mike" sequel.

On Sunday he posted a photo of himself looking at a bust on his desk of co-star Matthew McConaughey. He captioned the image:  "What better way to start writing #MagicMike2 than with my old friend Dallas? #runatribe."

The 2012 film was loosely based on the actor's life and centered on a sexy male stripper named Mike, who takes a 19-year-old under his wing and teaches him how to dance, party, pick up women and make a lot money.
Tatum, 33, promises the sequel will be more fun. He explained: "It will essentially be the movie that everyone thought the first one was going to be: crazy and fun and less slice-of-life and less drama. The first one, we had to make not so cheesy and campy; this one we are going to swing for the fences."

The film will possibly be Tatum's directorial debut. In addition, Tatum is working on transforming the film into a Broadway musical.

"Magic Mike" co-producer Reid Carolin, who is helping write the new script, commented: "We are working on it as a Broadway show, which would be a different story. More of a romp, more of a fun night out at a club with a story."
Tatum currently voices a role in "The Lego Movie" and stars in the upcoming film "Foxcatcher."