Channing Tatum Shakes His Booty, Licks The Pole On 'SNL' Skit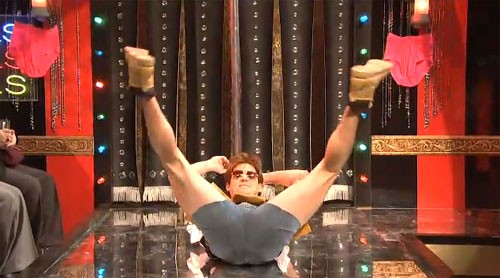 Channing Tatum revisited his stripper past on "Saturday Night Live" by peeling off for a series of skits.
 
The star, who has turned his experiences in Florida's clubs into a new movie, kicked off his guest hosting stint on the show, which aired on Saturday, by showing off some of his former dance moves and ripping open his shirt to reveal a toned torso.
 
He also portrayed a cheesy dancer, called Nick Ersweat, in a sketch at the end of the show, ripping off his vest, lying on the floor and kicking his legs in the air as he tried to entertain a group of straight-faced Asian women.
 
Tatum also poked fun at his Magic Mike co-star Matthew McConaughey on SNL, appearing as the laid-back Texan on a sex advice show hosted by Cee Lo Green, played by comedian Kenan Thompson.