Channing Tatum Posts Adorable Photo Of Himself With His Pregnant Wife Jenna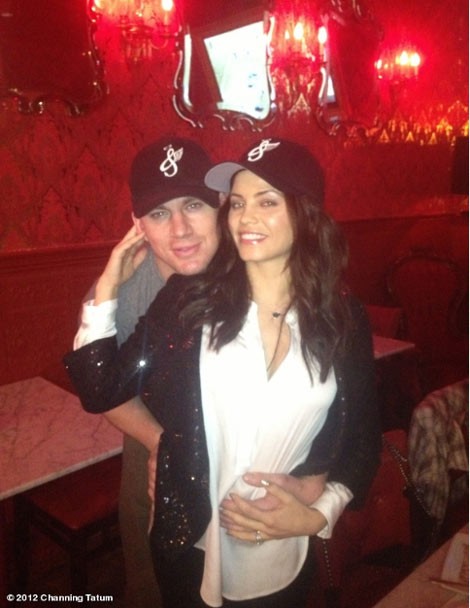 Channing Tatum posted a picture of himself with his hands around his pregnant wife's Jenna Dewan-Tatum's belly on his blog on Christmas Day. The couple appear to be in a restauraunt or club and are wearing matching baseball caps. How cute!

Tatum simply captioned the image "Merry Christmas."
Last week a representative for the couple revealed to People.com, "(The Tatums) are pleased to announce that they are expecting the birth of their first child next year." Tatum was recently named the publication's Sexiest Man Alive.
The actor had previously dropped hints the pair was eager to start a family in an interview last month, saying, "I'm ready; I think she's ready. The first number that pops into my head is three (children), but I just want one to be healthy and then we'll see where we go after that."
Tatum and Dewan, both 32, met on the set of "Step Up" in 2006.