Channing Tatum Looks Greasy While His Wife Jenna Dewan Is Hot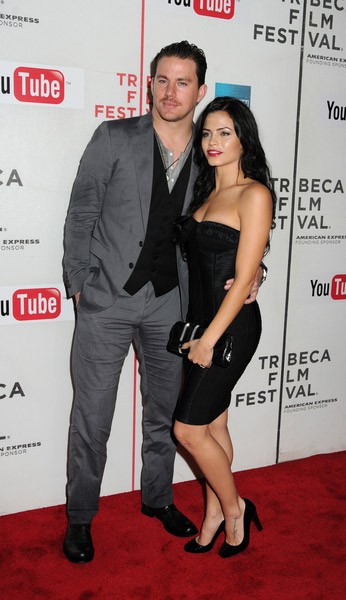 Channing Tatum & Jenna Dewan attended the Tribeca Film Festival's "Earth Made of Glass" premiere in New York City yesterday. We're hoping "Dear John" star Channing has greasy hair and a porn 'stache for a film role and not because he thinks he looks good.
Channing was reportedly up for the role of Marvel comics superhero Captain America in the upcoming movie version. Chris Evans eventually landed it. Channing's upcoming projects include "Knockout," "The Brotherhood of the Rose" and "Pinkville."
Jenna, on the other hand, always looks good. She definitely owns that strapless black dress. Her upcoming films include "The Jerk Theory," "Falling Awake" and "American Virgin."