Channing Tatum & Jenna Dewan-Tatum Debut Daughter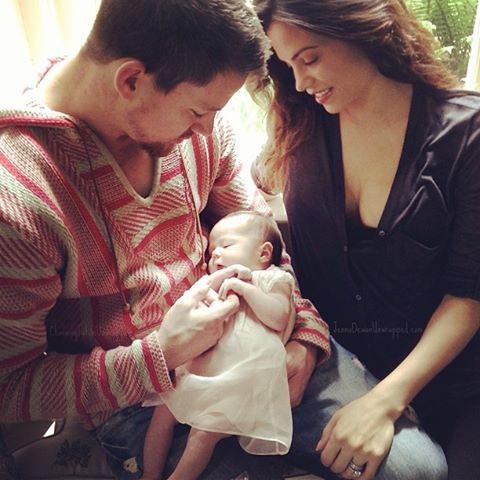 Being the humble couple fans have always known them to be, Channing and Jenna chose the route of social media in introducing their daughter to the world.
Miss Everly Tatum's debut took place via Channing's Facebook page on Sunday, June 16. He posted the family picture with the caption, "First Father's Day with my girls." Jenna also posted the picture to her Facebook page with the caption, "First Father's Day with our lil angel."
The loving photo is as precious as the baby. Everly, born on May 31, is cradled in the arms of Channing while he and Jenna are caught gazing over her. Everly's grasp to Channing's finger shows the strength of the baby and the ivory dress is fitting to her adorable looks. Just two weeks old, fans can already catch the resemblance to her good-looking parents.
It's safe to say that Channing had a great first Father's Day.