Channing Tatum & Hazel Eyed Jenna Dewan Are A Gorgeous Couple At 'Haywire' Premiere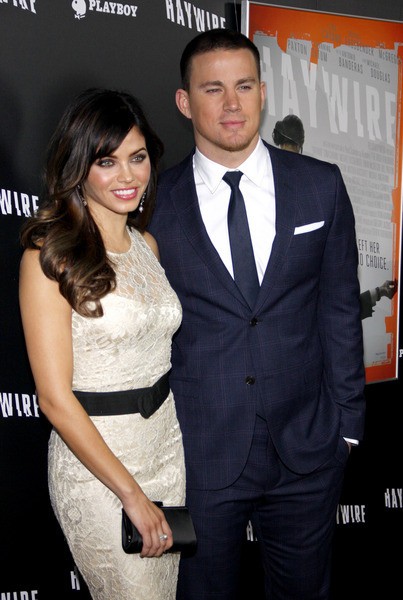 Channing Tatum and his wife Jenna Dewan attended the "Haywire" Los Angeles premiere yesterday. Jenna looked stunning in a white lace gown, while Channing was dapper in a blue suit. We think the pair (who met on the set of "Step Up" in 2006) are one of the most attractive couples in Hollywood. What do you think?
"Haywire" centers on mixed martial arts fighter Gina Carano who plays a lethal government contractor who's betrayed by her own agency. Channing co-stars. The actor is on the rise. He will appear in several upcoming films, including "21 Jump Street," "G.I. Joe: Retaliation" and "Magic Mike."
Jenna starred in the recently canceled NBC series "The Playboy Club."