Chaka Khan Opens About Pill Addiction, 'Applauds' Lindsay Lohan For Her Sobriety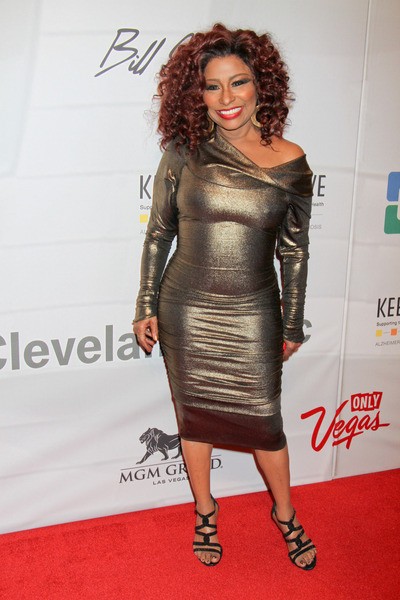 Chaka Khan has praised Lindsay Lohan for completing 90 days in rehab. After pleading no contest to charges related to a car crash last summer, the actress spent three months at the Cliffside Malibu Center in California.
Lohan is scheduled to attend three therapy sessions a week to continue her treatment.
The soul singer, who has struggled with alcoholism in the past, gave Lohan props for her new-found sobriety. She posted on her website: "To choose to do what is necessary to better one's self is commendable. I applaud Lindsay Lohan for doing the work. She is a lovely young lady and I pray for her well-being."

Khan also discussed her recent dependence on prescription medication, adding, "The battle of addiction is a serious and long process, which is why I chose to address my use of prescription medications - which came about as a result of the knee surgery I had a few years ago.

"When and if necessary, I will seek alternative methods and traditional treatment to stay ahead of any potential problem. So many are not here today, and have lost this battle with addiction. Because these medications are legal, their abuse is often unknown-until it's too late. If not handled they are a silent killer."
In response to the post, Lohan wrote on Twitter: "(Chaka Khan) sending you love and hugs!" to which the singer replied, "Ain't Nobody" gonna tear (our) love apart... I love you more sweetie!"

It's been rumored that Khan and Lohan attended the same rehab facility.
Oprah Winfrey also gave an inspirational speech to Lindsay Lohan after interviewing star for an upcoming TV special. The TV icon told "Access Hollywood" she had a conversation with Lohan in which she said, "I want you to win.' That's what I said to her... 'I want you to win.'"