Chace Crawford, Gwyneth Paltrow Set To Appear In 100th Episode Of 'Glee'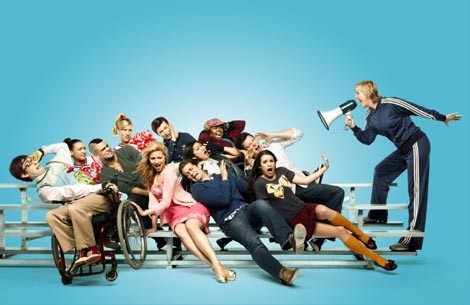 Several stars are returning to Glee to celebrate the show's 100th episode and Chace Crawford will appear as a new character.
The Hollywood Reporter reports Gwyneth Paltrow will return as substitute teacher Holly Holiday for a portion of the two-part 100th episode. Alongside Paltrow will be Kristin Chenoweth, Amber Riley, Mark Salling, Dianna Agron, Heather Morris, and Harry Shum Jr.
The episode will reportedly deal with the end of New Directions and how Matthew Morrison's Will Schuester will move on. A source also tells THR that several episodes will shift to New York and Lea Michele's character Rachel.
E! News is now reporting Chace Crawford will also appear during the celebration as Dianna Agron's boyfriend. Matthew Morrison told E!'s Marc Malkin, "His name is Biff. He's kind of a Yalie degenerate."
There's sure to be some buzz over who is singing what songs they will perform, but we won't know until we're closer to the episode's release. No matter what, Glee will be going out with a bang.