Chace Crawford And Kelly Osbourne Dating?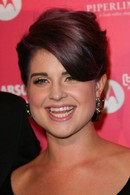 Chace Crawford has sparked speculation he's dating Kelly Osbourne after the pair was spotted together in New York, according to a U.K. report. The daughter of rocker Ozzy Osbourne has been single since splitting from her model fiancé Luke Worrall in July amid allegations he cheated on her.
 
She was forced to deny reports earlier this week that she had found love with catwalk hunk Isaac Carew after they were photographed together at a New York Fashion Week event - but it appears Osbourne has another man in her sights.
 
Britain's Daily Mail Online suggests Osbourne has been secretly dating Gossip Girl hunk Crawford and they have met up several times in the Big Apple recently.
 
A source tells the website, "Kelly and Chace have been on a couple of dates and are trying desperately to keep things on the downlow. Kelly is wary, she had zero confidence before she met Luke and look how that turned out.
 
"She wants to keep their romance out of the spotlight until she's sure it's the real thing. She's had a tough time of it since splitting from Luke three months ago. But she's looking great and is finally starting to feel that way too.
 
"Kelly is really unique and opinionated, something that Chace finds very cool. She also looks stunning but in a very unique and hip way. They could be Manhattan's new hip couple. Neither one of them are bothered about red carpets in a traditional sense, she grew up with all that debacle and he's a Texan boy at heart."