Centric Launches Black Music Month With 'Rebels Without A Pause: The Induction Ceremony Of Public Enemy'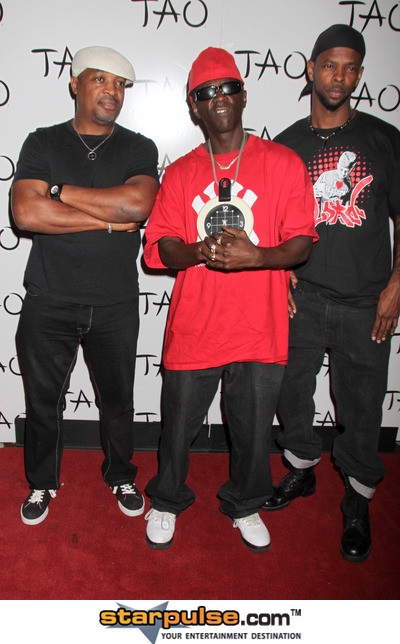 Centric is celebrating Black Music Month throughout the month of June.  The thematic programming (an original concert documentary, music videos and special concerts) covers the vast range of talented musicians who have impacted today's music and culture.

Kicking off the month is the never-before-seen Rebels "Without A Pause: The Induction Ceremony of Public Enemy" airing Saturday, June 1, 10 p.m. EST. Public Enemy, one of most influential hip hop groups of the late 80's, is perhaps the most definitive rap group of all time. Assailing audiences with politically and socially conscious rhymes, they had a revolutionary impact on the music industry and society in general.

Filmed at the famous House of Blues in West Hollywood a day before being inducted into the Rock-N-Roll Hall of Fame, Rebels Without a Pause is a star-studded concert event, hosted by rap pioneer, Doug E. Fresh. Guest performers for the evening, handpicked by Public Enemy founder, Chuck D., include Whodini, Kool Moe Dee & The Treacherous 3, and JJ Fad. Additional celebrity appearances include Mike Epps, Eddie Murphy, Russell Simmons, Dee Barnes, and an impromptu freestyle performance by Wayne Brady with Doug E. Fresh. Closing the night is a classic performance by the one and only Public Enemy.

Additional Black Music Month programming this week includes:

Saturday (June 1)

-5 a.m. The Hot 10 hosted by Chuck D – Hottest Hip-Hop Songs
-7 a.m. Fight the Power Block- Hip Hop videos with a message
-8 a.m. Women in Hip-Hop Block
-9 a.m. Fallen Hip-Hop Artists
-10 p.m. Public Enemy: Rebels Without A Pause 
-11 p.m. Public Enemy: Welcome to the Terrordome

Sunday (June 2)

-10 p.m. HIP HOP: A Cultural Odyssey
-11 p.m. Public Enemy: Rebels Without A Pause
-12 a.m. BE Inspired: The Life of Heavy D

On June 7, 1979, President Jimmy Carter officially hailed the month of June as "Black Music Month." Since then, June has been a month to recognize the cutting edge artistry and cultural contributions of barrier breaking African american musicians.

For all five weekends in June, Centric will air themed progr a.m.ming that explores and celebrates the vitality of African  a.m.erican music and musicians.  Weekend themes will feature Divas, Soul Men, R. Kelly and more.

Additional programming information for this weekend and the rest of Black Music Month can be found on Centrictv.com.