Celine Dion's New Wax Figure Is Realistic & Sexy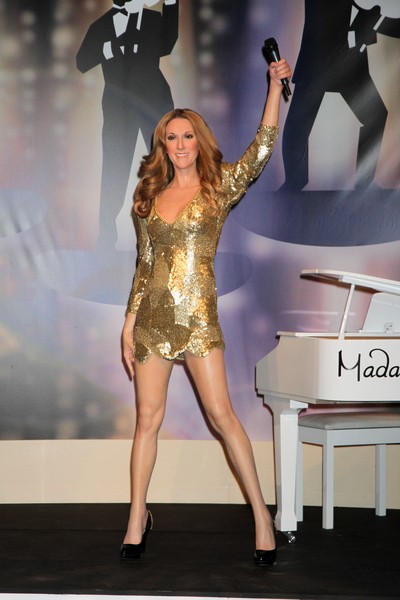 Celine Dion's wax figure was unveiled at Madame Tussauds in Las Vegas yesterday. The figure wears a gold mini dress and black pumps. We think the sculptors did a pretty good job of replicating the pop star's look. What do you think?
The Clark County Children's Choir helped with the unveiling.
The singer is currently experiencing some health issues. She recently canceled 10 shows as she recovers from a viral infection that has affected her voice. She was diagnosed with weakness in her right vocal chord.
Check out more photos of the wax and real Celine...