Celine Dion Goes Topless For Sexy V Magazine Travel Issue Shoot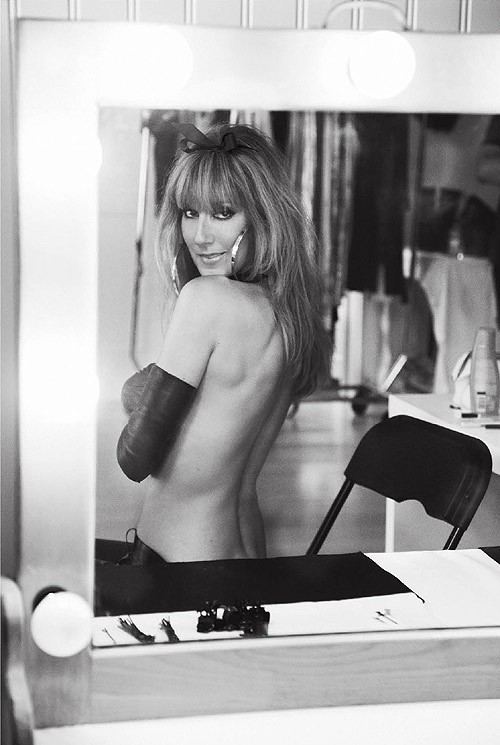 Iconic singer Celine Dion is baring her soul -- and more -- for the September "Travel Issue" of V Magazine, posing for several topless and sexy photos at a shoot done at her Florida home.

The Canadian singer, who looks amazing at 44, says that the non-promotional shoot mirrors her day-to-day life at home (we assume it doesn't me she runs around the house topless all the time).

"I'm like this in my real life," she says. "I was scared a little bit because this was so different for me, but I'm glad I did it. Usually there's always a reason when I do a photo shoot, there's not the opportunity to go crazy.

"With this it was two in the morning and I was still jumping on the trampoline. In the house, in my normal life, we are always playing. It doesn't seem this way on stage, but I'm playing a lot."

Celine also has no problem sharing her personal life with her fans, either; which is the number-one reason she believes people like her.

"For me to tell someone that my husband had cancer, that we were struggling to have kids, or whatever we've gone through, talking about my life lets people know the real me," she says. "I've shared everything with them [her fans]. They come for the whole package. I don't think they just come for the songs.

"I've been an open book all my life, and I think that's why people like me. I've been criticized for it, but I'm not forcing myself to be the person that you see."

The "My Heart Will Go On" singer also reveals that she's a hug fan of Adele and sings a medley of the Brit's songs during her Vegas shows.

But she's very modest about her success and says that motherhood is her top priority in life.

"Everyone thinks that now I've climbed this ladder and I'm at the top of the top of the top," she says. "I really see the opposite. When I was five and nine and twelve, I was on the top of the ladder and I was looking down. My head was in the clouds. In time I came down the ladder. I'm a mother now. I'm more grounded now than ever before."

V Magazine's Travel Issue hits newsstands everywhere August 30th and features Nicole Kidman on the cover and in her own very revealing photoshoot (see some of it here).
More pics of Celine after the video...