Celebs Who Gained Weight For Movie Roles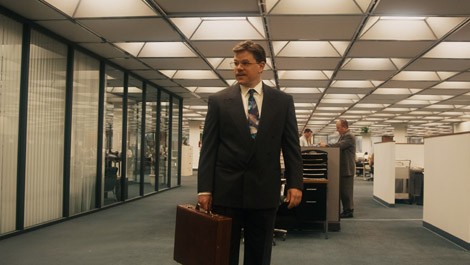 Last week we listed some celebrities that lost weight for their movie roles. Now, let's take a look at the other side of the spectrum - stars that risked their figures for movie roles by packing on pounds.
Michelle Williams convinced the director of Blue Valentine that her character should weight more. She put on 15 pounds when she played the part. Her co-star Ryan Gosling gained 14.
Remember Matt Damon when he was fat? The heartthrob put 30 pounds of weight on his frame to play a doughy office worker in The Informant! He then shed it all as quickly as possible for fitter roles in Invictus and Green Zone.
Gwyneth Paltrow put on 20 pounds for Country Strong, but was svelte once more when it was time to promote the film.
While there is no official record for most weight gained for a role, there are some staggering numbers out there. Vincent D'Onofrio gained 70 pounds for Full Metal Jacket. Jared Leto famously rounded himself out with 67 more pounds to star in Chapter 27. Renee Zellweger may be the actress who gained the most, having 27 pounds added for her roles in the Bridget Jones films.