Celebrity Weekend In Photos: Video Game Awards, Depp In The Bahamas & More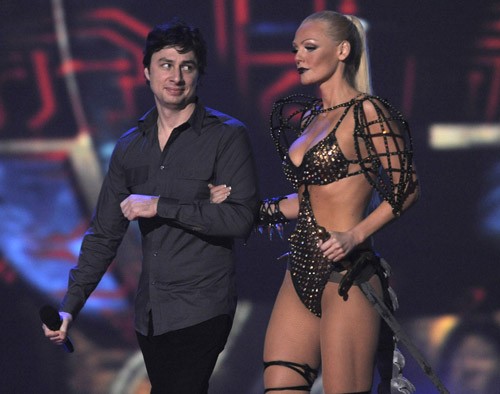 Zach Braff
and a trophy girl on stage at Spike TV's Video Game Awards on Saturday, Dec. 12, in Los Angeles. Check out what other celebs did over the weekend!
Johnny Depp
holds a statuette after being awarded with the Bahamas Film Festival's Career Achievement Award in Nassau, Bahamas, Sunday, Dec. 13. At left is fellow actor
Sean Connery
and at center Leslie Vanderpool, Bahamas International Film Festival founder.
- Click pic for next page -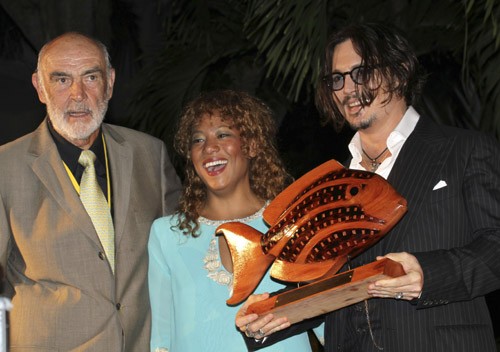 Image © AP Photo/Tim Aylen