Celebrity Weekend In Photos: 'Twilight' Stars Dress Up, 'Glee' Cast Sings & More!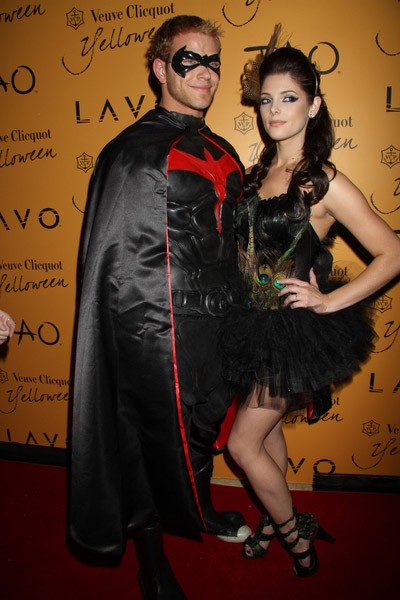 "
Twilight
" stars
Kellan Lutz
and
Ashley Greene
at Veuve Clicquot's "Yelloween" Party at Tao Nightclub in Las Vegas on October 31. See what other celebs did this weekend!
The cast of TV show
Glee
sings the national anthem before Game 3 of the Major League Baseball World Series between the New York Yankees and Philadelphia Phillies Saturday, Oct. 31, in Philadelphia.
- Click pic for next page -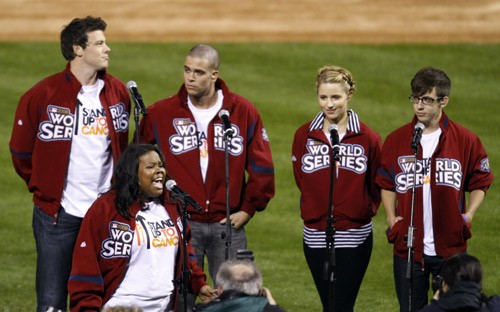 Image © AP Photos