Celebrity Weekend In Photos: Seinfeld At Spring Training, Spelling & Kids At Film Premiere & More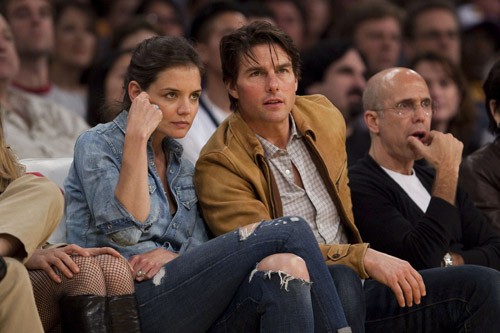 Katie Holmes and Tom Cruise watch the Minnesota Timberwolves play the Los Angeles Lakers in an NBA basketball game on Friday, March 19 in Los Angeles. The Lakers won 104-96. Check out what other celebs did this weekend!
British actress Keira Knightley arrives for the Laurence Olivier Awards 2010, at an hotel in central London, Sunday, March 21.