Celebrity Weekend In Photos: Paquin & Moyer In Cool Shades & More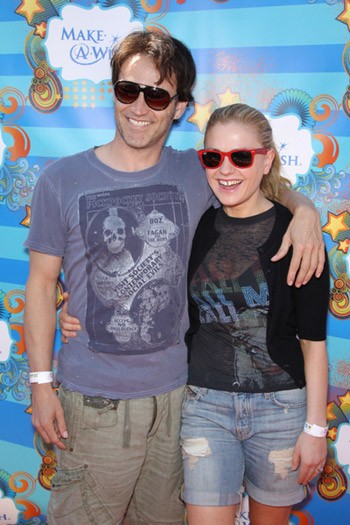 Stephen Moyer and Anna Paquin attended the Make-A-Wish "Party at the Pacific" in Santa Monica, California, yesterday. Check out what other celebs did over the weekend!
ESPN broadcaster Erin Andrews with her "Dancing with the Stars" partner Maksim Chmerkovskiy, who playfully made "rabbit ears" behind her head during the second half of an NCAA college basketball game between Georgia Tech and North Carolina State in the Atlantic Coast Conference tournament in Greensboro, N.C., Saturday, March 13.