Celebrity Weekend In Photos: Avril In Vancouver, La Toya In Ukraine & More!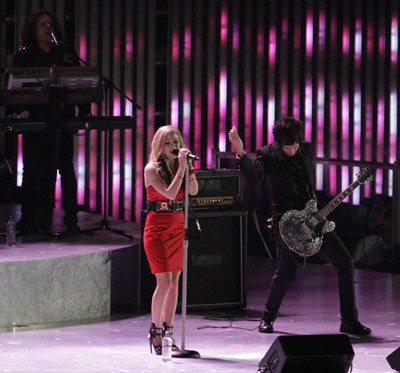 Canadian singer Avril Lavigne performed during the closing ceremony for the Vancouver 2010 Olympics in Vancouver, British Columbia, Sunday, Feb. 28. Check out what other celebs did over the weekend!
La Toya Jackson, sister of pop star Michael Jackson, put her signature on her brother's portrait during her visit to Ukraine, in Kiev, Ukraine, Saturday, Feb. 27. La Toya arrived in Kiev to get a gift from Michael Jackson's Ukrainian fans.