Celebrity Twitter Roundup : Mourning for Oklahoma, Miguel Hulks Two Fans, DJ Gatsby-D, And More!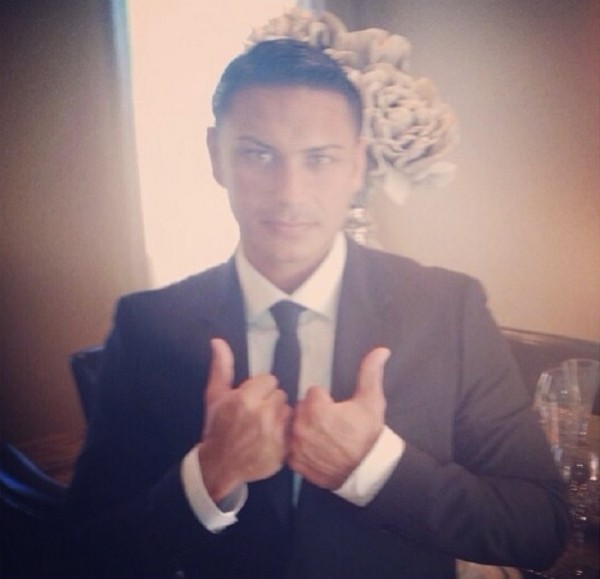 Welcome one and all to our Weekly Twitter Roundup, where we take all the best celebrity Tweets and bring them to you.
Lots of celebrities show support for the victims of the Oklahoma tornado devastation. It's good to once again see celebrities showing their human side in a time when we all look for the things we have in common.
Sending my love and prayers to the #OklahomaTornadoVictims!

— Kelly Osbourne (@MissKellyO) May 21, 2013
My thoughts are with Oklahoma today. Stay strong.

— Avril Lavigne (@AvrilLavigne) May 21, 2013
Pray for Oklahoma ! instagram.com/p/ZjmJe8Jl9N/

— Diddy (@iamdiddy) May 21, 2013
My thoughts & prayers go out to everyone in Oklahoma that have been affected by this devastating tornado. #prayforoklahoma

— Olly Murs (@ollyofficial) May 21, 2013
My heart hurts for Oklahoma.. Praying for everyone affected by the tornados.

— demetria lovato (@ddlovato) May 21, 2013
Sending out prayers for the people of Oklahoma tonight. Let's help, just text REDCROSS to 90999 to donate 10 dollars to those in need. ❤

— Katy Perry (@katyperry) May 21, 2013
Oh my god. Just read about Oklahoma. My thoughts and prayers to everyone affected.

— Simon Cowell (@SimonCowell) May 21, 2013