Celebrity Tweets: Reaction To Libyan Dictator Moammar Gadhafi's Death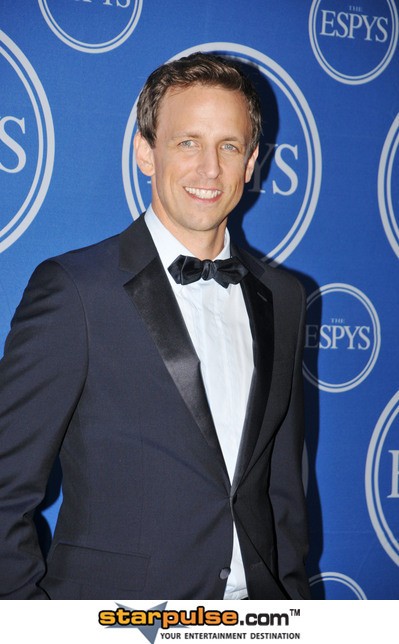 The big global news yesterday was the capture and death of Libyan Dictator Moammar Gadhafi at the hands of rebels. Of course, celebrities took to their Twitter accounts to react to the stunning news.
Head SNL writer Seth Meyers tweeted: "Gadhaffi's last words were 'How my hair look, Mike?' #Unconfirmed" and "And he was so close to making general #Gadhaffi."
Seth then pointed readers to comic Colin Quinn, who wrote a series of tweets on the situation as was receiving angry responses. Quinn wrote posts such as "Another great innovator who started in the 80's and regained popularity recently has died. Say hello to Mr. [Steve] Jobs, Mr. Khaddafi."
Actor Wilmer Valderrama referenced a news video that captured Hillary Clinton's reaction to learning the news: the Secretary of State was sitting down for an interview, when she got the news on a phone - and simply said "wow.": "US. S of State Hillary Clinton's a G!, Love Hillary! RT Candid reaction 2 report of Gadhafi's death @CBSNews"
Community star Joel McHale figured someone else took out the dictator: "Gadhafi Caught! Is there nothing Boba Fett can't do!"
Actor Bob Saget: "I hope they didn't get @realjeffreyross by mistake. CNN: BREAKING: Gadhafi captured, says military council on Libyan TV." Saget was referring to Jeffrey Ross' dictator costume from Charlie Sheen's roast.
Our favorite? Steve Martin's tweet: " Lunch with Gadhafi, cancelled." Short and sweet!