Celebrity Telethon Helps Raise $23 Million For Hurricane Sandy Victims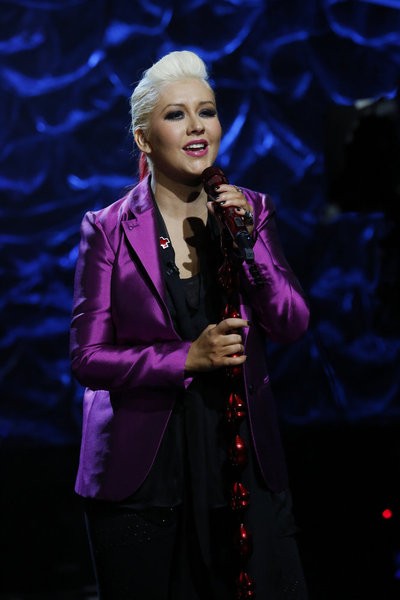 Christina Aguilera, Bruce Springsteen and Sting were among those who performed at a concert on Friday to raise money for those suffering after Hurricane Sandy devastated the east coast.
Aguilera kicked off the telethon saying, "I was born in Staten Island. Four days ago Hurricane Sandy came through and devastated it, as it did most of the eastern seaboard.  We've come together tonight to tell every single person who's suffering that we are here for you. We will do whatever we can to help. We will not leave anyone behind because every single one of you matters."
Billy Joel, Mary J. Blige, Aerosmith and Jon Bon Jovi also played at the star-studded hour-long benefit concert during the NBC special "Hurricane Sandy: Coming Together," helping to raise a staggering $23 million.
A bunch of celebrities participated in the fundraiser, including Tina Fey, Kevin Bacon, Whoopi Goldberg and Danny DeVito.
DeVito took a moment to remember those struggling in his native Asbury Park, New Jersey commented, "This catastrophe has effected everyone on the planet. The whole world is watching, the whole world cares."
There was also a musical tribute to the New Jersey victims of Sandy -
Comedian Jimmy Fallon joined Springsteen, Steven Tyler and Joel for a rendition of The Drifters' "Under The Boardwalk," which they dedicated to the memory of the Jersey Shore, which was washed away in the storm.