Celebrity Style: Is The Side-Butt The New Side-Boob?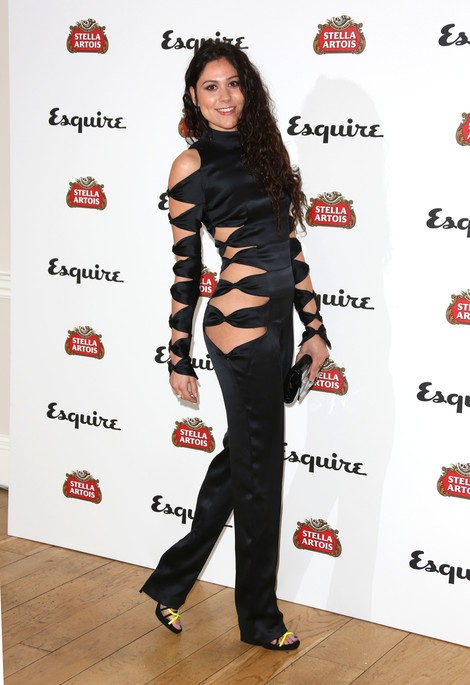 The latest fashion trend to catch on with all the sexy female celebrities is "side-butt." In the past several singers and actresses would opt for dresses with open sides, giving a glimpse at the outsides of their breasts - or "side-boob," and it seems as if the trend has taken a new turn into baring the sides of the (very) upper thighs.
While a few stars had done it in the past, it wasn't until Gwyneth Paltrow wore a very revealing green dress at the "Iron Man 3" premiere in late April. The dress may have gone overlooked (frankly, the Antonio Berardi gown was pretty ugly) if it wasn't for Gwyneth's revelation that she wasn't wearing any underwear that night and had to have her assistants frantically "scrambling for a razor" before the event.
You can figure out what that meant.
British singer Eliza Doolittle got in on the trend when she wore a sexy side-baring jumpsuit (above) to the Esquire & Stella Artois summer party in London in late May.
Ke$ha took the cue from Gwyneth at the 2013 Billboard Music Awards, showing off a considerable amount of leg.
Kristen Stewart revealed quite a bit of skin at the "The Twilight Saga: Breaking Dawn - Part 2" world premiere in Los Angeles in November. Her skin-toned lace dress was see through, emphasizing her legs and tush.
Last year, Beyonce stepped out for the Met gala in a dramatic black and purple lace sheer gown that put her curves on display.
Let's just hope the guys don't follow suit.
Check out more side butt photos on the following pages...