Celebrity Spotlight: Casey Affleck

Casey Affleck
is an Academy Award-nominated actor, but many people know him as
Ben Affleck's
little brother. Affleck was born Caleb Casey Affleck on August 12, 1975, in Falmouth, Massachusetts.
Affleck attended George Washington University and later transferred to Columbia University where he studied Physics, Astronomy and Western Philosophy.
Affleck's first film role was in the 1995 Gus Van Sant dark comedy "
To Die For
," which also starred
Nicole Kidman
and
Joaquin Phoenix
. He than appeared in the box office flop "
Race the Sun
."
In 1997, Ben, Casey and
Matt Damon's
career jump started after appearing in "
Chasing Amy
" and the movie, which won Matt and Ben the Golden Globe and Oscar for Best Screenplay, "
Good Will Hunting
."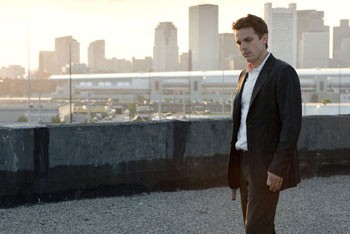 After the success of "Amy" and "Hunting," Affleck starred in two movies with a cast of Hollywood's hottest young actors. First was 1998s "
Desert Blue
," which also starred
Christina Ricci
and
Kate Hudson
. The other film, 1999s "
200 Cigarettes
" also starred Ricci, Hudson,
Paul Rudd
,
Janeane Garofalo
and Ben Affleck.
He than went to star in two more box office flops, in which he later admitted in an interview with
Nylon Magazine
that he was ashamed to be a part of these films. They were the black comedy "
Drowning Mona
" and the 2001 psychological teen horror flick "
Soul Survivors
," which also starred someone who is no stranger to box office flops,
Luke Wilson
, as well as
Wes Bentley
and "Buffy's"
Eliza Dushku
.
Affleck's career was starting to turn around for the better when he landed a role in
Steven Soderbergh's
rat pack remake "
Ocean's Eleven
." The 2001 hit had a star-studded line up that included
George Clooney
,
Brad Pitt
,
Julia Roberts
and
Andy Garcia
, just to name a few. Affleck played one of the pair of brothers, Virgil Malloy, who was hired to drive the getaway car. Affleck reprised this role for 2004s "
Ocean's Twelve
" and 2007s "
Ocean's Thirteen
."
With his film career rising, Affleck teamed up with Damon to write the 2002 film "
Gerry
," which was about two friends who got lost while hiking in the desert. "Good Will Hunting" director
Gus Van Sant
directed the film. Affleck went on to appear in
Zach Braff's
"
The Last Kiss
" and made a cameo in the Joaquin Phoenix-directed video "Tired of Being Sorry" for
Balthazar Getty's
band Ringside.
2007 proved to be a big year for Affleck. He starred in "
Gone Baby Gone
," which is based off the Dennis Lehane book about two Boston detectives who are hired to find a missing 3-year-old girl after she was kidnapped. "Gone" marked big brother Ben's directorial debut. The film got rave reviews from critics everywhere and made him a strong contender for the awards season.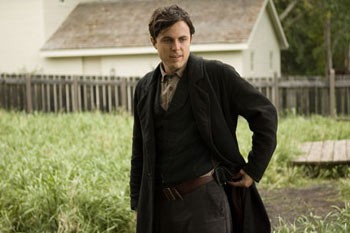 His work in the western flick "
The Assassination of Jesse James by the Coward Robert Ford
" not only got him glowing reviews, but also nominations for a SAG, Golden Globe and Oscar for Best Supporting Actor.
Affleck married his girlfriend of six years, Summer Phoenix, sister of Joaquin and the late
River Phoenix
, in June 2006. Affleck's close friend and Summer's brother, Joaquin, introduced the couple. The couple has two sons, Indiana August who was born in Amsterdam on May 31, 2004, and a newborn baby, whose name is unknown, in January 2008.
Affleck is currently involved with many animal rights movement and campaigns for PETA and Farm Sanctuary. Affleck is a vegan.
Story by
Angie Rentmeester
Starpulse.com contributing writer