Celebrity Skin: Mariah Carey Wears A Wet T-Shirt, Tim McGraw Shows Off His Ripped Abs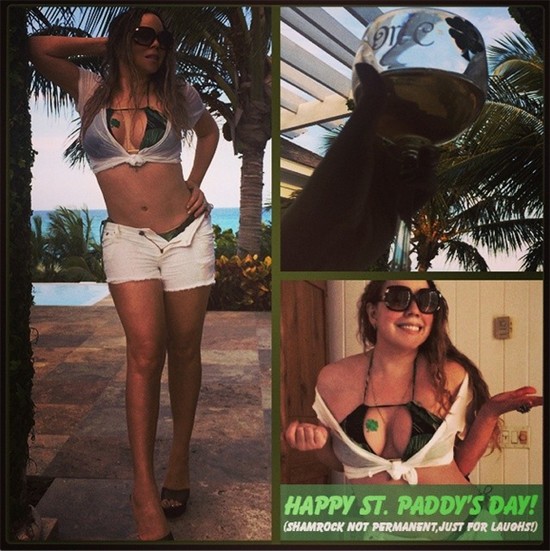 Some stars love to show off their bodies to their fans, and Mariah Carey is one of them. Earlier this week she posted a couple of bikini shots to celebrate St. Patrick's Day.
"Happy St. Paddy's!! (Shamrock not permanent, just for laughs!)" she wrote on Instagram, posting a couple of photos of herself wearing a green string bikini with cut-off shorts and a wet t-shirt tied loosely around her chest.
In another image, she is hanging out in a boat in a different green bikini. "Wearing o' the green. Erin go Bragh!!!" she captioned the image.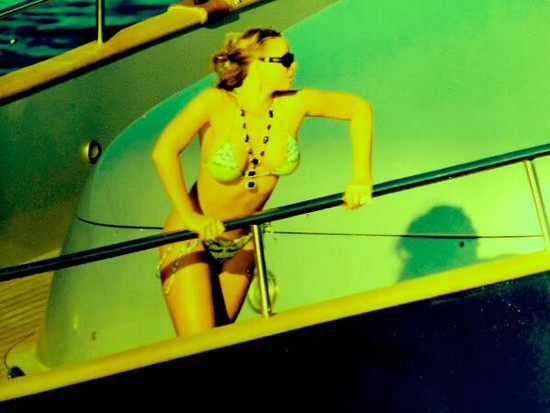 Country star Tim McGraw flaunted his six-pack while riding a jet pack. The singer, 46, has been on a fitness craze for quite some time, and it looks like his hard work is paying off.
"Here's how I'm spending St. Patrick's Day," he tweeted.
McGraw's upcoming The Sundown Heaven Town Tour will kick off in May in Fresno, Calif.