Celebrity Sightings At Paris Fashion Week: Miranda Kerr, Jessica Alba, Kanye West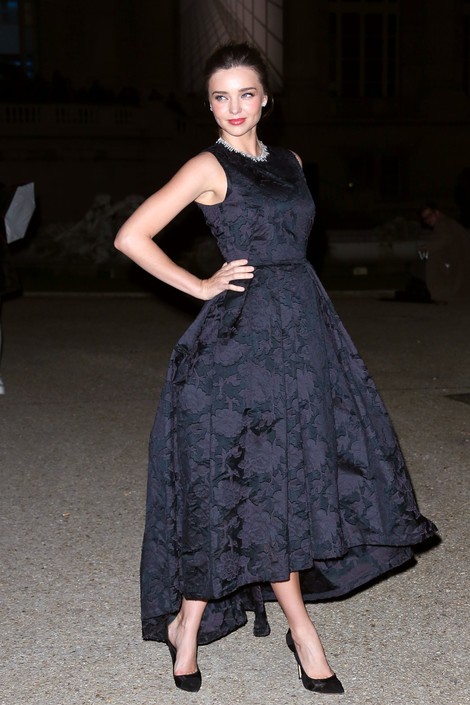 Paris, France, is the place to be and be seen this week as stars and models gather for the city's annual fashion week.  Australian model Miranda Kerr attended the H&M show looking elegant in a billowing black gown with black pumps.
Kerr plans on releasing a cover of Elvis Presley's "You're the Boss." She is collaborating with Jersey Boys star Bobby Fox.
She posted on Twitter on Sunday: "I usually just sing in the shower but @thedancingfox convinced me to record a duet with him, not a career change, just a bit of fun!"
A spokesperson for Fox told the MailOnline: "Miranda was amazing to work with. She didn't take herself too seriously - she just got into character and had a ball recording it."
Get it on iTunes on March 14.
Check out other stars, including Kanye West, Jessica Alba, and Solange Knowles, we spotted at Paris Fashion Week...