Celebrity Sex Tape Wish List: Beyonce & Jay Z, Ellen DeGeneres & Portia DeRossi, More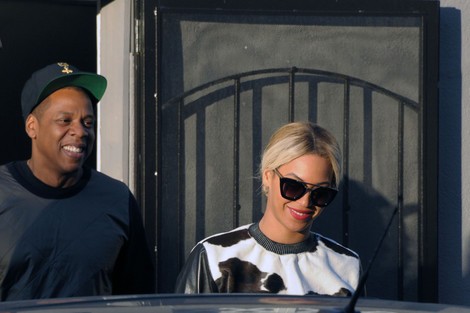 Vivid Entertainment just released its "Top 10 Hottest Couples" wish list of stars it would most like to add to its popular celebrity roster.

Prince William and Kate Middleton came in at number one for the third year in a row, followed by Katy Perry and John Mayer in second place and Beyoncé and Jay-Z in third place.

"Kate's pregnancy and birth to Prince George only made the couple more popular. They project natural good looks and good health and their stature on the world stage is unparalleled.  We know our chances of getting them to star in a sex tape are slim, but that's what wish lists are for," said Steven Hirsch, Vivid founder/co-chairman.

The 2014 list shows Kardashian and Kanye West slipping to fourth place from second last year; Angelina Jolie and Brad Pitt are climbing back up from tenth to fifth place and the Beckhams, Victoria and David are new entries at ninth place, as are Ellen Degeneres and Portia DeRossi at tenth place.

Sex Tape Top 10 Wish List:

1.       Prince William/Kate Middleton
2.       Katy Perry/John Mayer
3.       Beyoncé/Jay-Z
4.       Kim Kardashian/ Kanye West
5.       Angelina Jolie/Brad Pitt
6.       Jennifer Aniston/Justin Theroux
7.       Mila Kunis/Ashton Kutcher
8.       Jessica Biel/Justin Timberlake
9.       Victoria Beckham/David Beckham
10.     Ellen Degeneres/Portia deRossi

Vivid is famous for its best-selling sex tapes featuring such celebs as Kim Kardashian, Pamela Anderson, Kendra Wilkinson, Tila Tequila, pro-wrestling champion Chyna and VH1's "Teen Mom" Farrah Abraham.