Celebrity Romance Rumors: Emmy Rossum Dating 'Shameless' Co-Star, Dianna Agron With Chris Evans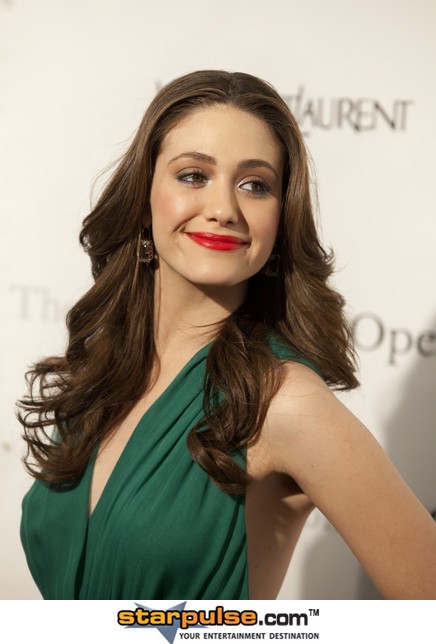 There are two more juicy celebrity dating rumors out there! Apparently Emmy Rossum is getting cozy with a co-star from her hit TV show, and another actress has been linked to Captain America: The First Avenger actor Chris Evans.
Emmy Rossum is taking her time dating Shameless co-star Tyler Jacob Moore. "She has very casually gone on a few dates with [him]. It's nothing serious, but she really does like him," an insider told In Touch Weekly. "It doesn't hurt that he is also very adorable." Emmy had previously been married to music executive Justin Siegel.
A few weeks ago a rumor floated out that Chris Evans was dating Ashley Greene. However, it now appears another beautiful actress is enjoying his company. Glee star Dianna Agron has been getting cozy with the movie star. "Chris' brother Scott is a huge fan of her show, and he particularly loves Dianna," a source told In Touch. "He and his friends like to joke that as long as she stays on the show, the family will welcome her with open arms!" 
Click for more great Emmy Rossum pictures: