Celebrity Plastic Surgery Gone Bad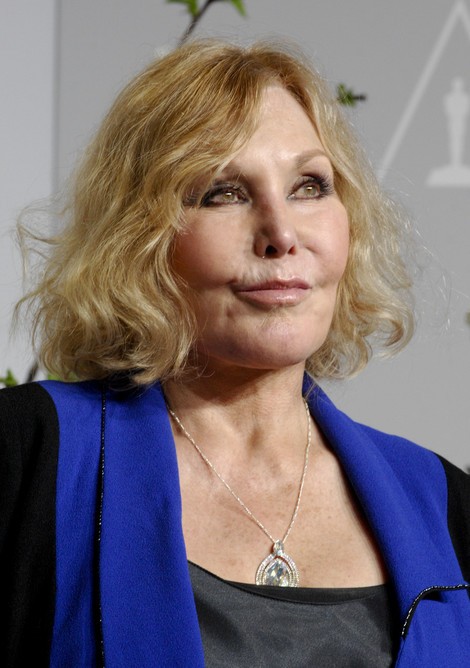 Most celebrities have had "a little work done" over the course of their careers, going for the usual nip here or tuck there to improve their appearance and keep themselves looking youthful enough to keep landing the big roles; and then there are the few dozen who have taken cosmetic surgery procedures to their most extreme.

Take former Dead or Alive singer Pete Burns, for instance. Known in the early 80s for his flamboyant, androgynous appearance, Burns has undergone several cosmetic surgeries -- likening them to simply "buying a new sofa" and saying it's something he'll always keep doing because it's no different than people just rearranging or redecorating their living room every once in a while.

He may enjoy it, but the rest of us see something a bit unnatural, to say the least.

The singer even had his own show in his native England: "Pete Burns' Cosmetic Surgery Nightmares."

Like Burns, the work done on some stars is obvious, while others it's not, but it's there.
"Vertigo" star Kim Novak (above), 81, ironically presented the 2014 Academy Award for Best Animated Feature to Disney's "Frozen," and prompted more discussions about her plastic surgery than the film's big win.
Reality star Heidi Montag had 10 procedures -- including gargantuan breast implants -- done in one sitting. She may have enhanced her body a bit, but she completely changed the way she looks.

Stars like Meg Ryan plumped their lips (for no clear reason), giving themselves permanent "trout pouts"; while others -- like Priscilla Presley and Mickey Rourke -- have made their faces, like Burns, a bit "puffy."

And 80s teen star Jennifer Grey, known for her distinct nose, disappeared for years before returning to TV after a rhinoplasty. While her procedure technically wasn't a disaster, it made her almost completely unrecognizable. While stars who've had all the facelifts and botox injections may look different than they did years or decades ago, we still recognize them. Not so with Grey though.

Those of us who have followed the careers of these stars for years or decades have only one question now: "What happened?"

Check out these stars and more who have taken too much of a liking to going under the knife...