Celebrity Photo Roundup: Orlando Bloom's Adorable Son, Gwen Stefani At The Beach, Prince William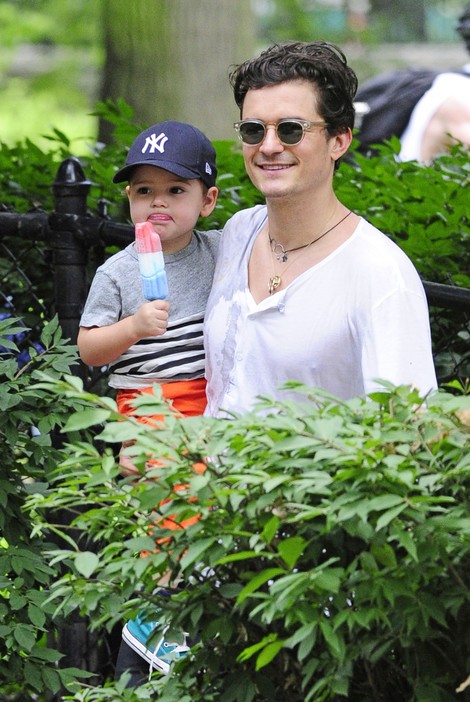 Orlando Bloom and his son Flynn had some fun playing in Central Park in New York City on Sunday. The duo stopped for an ice pop and hung out on the swings on the hot and sticky day. Flynn's mother, model Miranda Kerr, was nowhere to be seen.
Also over the weekend, Gwen Stefani enjoyed the sun at Malibu beach with her children Zuma Nesta Rock and Kingston. The singer protected her porcelain complexion by staying underneath an umbrella (see photos on the following pages).
Kourtney Kardashian stepped out in funky gladiator heels with her daughter Penelope on her hip. The pair was spotted heading into a restaurant in Los Angeles.
Prince William kept busy while waiting for the birth of his child by participating in a polo match with his brother Prince Harry in Gloucester, England.
John Cusack toured Toronto, Canada, on a scooter that appeared much too small for him.
Check out more photos of the stars on the following pages...