Celebrity Nails: Rihanna Mixes Orange Polish For The Grammys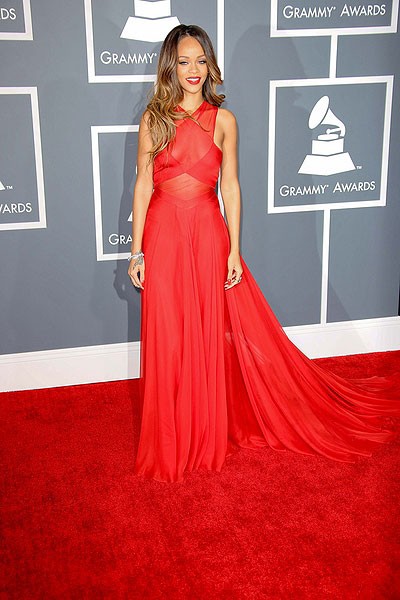 First we saw Beyonce do it at the Presidential Inauguration, now we can officially call it a 2013 spring trend with Rihanna looking "Ooo La Liscious" with bright red/orange nails on the red carpet at the Grammys. Celebrity manicurist (and Rihanna's go-to girl for all things nails), Kimmie Kyees, created the look using LED gel polish.
"She wanted to match her dress perfectly with an orange-red color, so we blended two colors ("Ooh La Liscious" and "Red Carpet Reddy") to come up with the perfect look!"