Celebrity Moms & Their Mini-Mes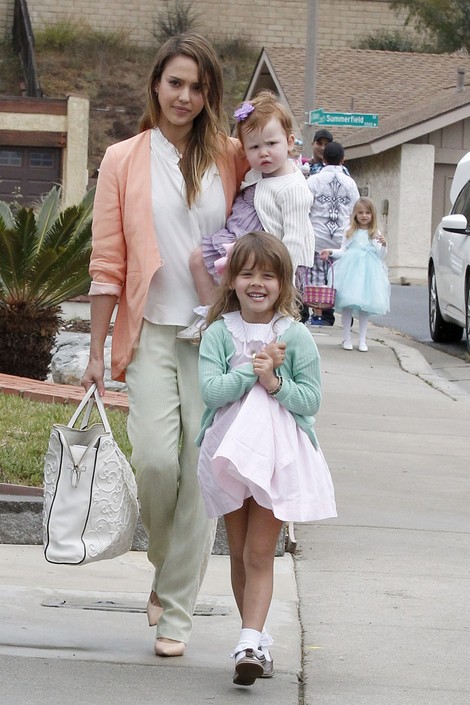 Celebrity children are the latest fashion accessory for Hollywood A-listers. And while some may cringe at the thought of dressing like one's mother, it seems like a cool thing to do in Tinseltown.

Victoria Beckham usually accessorizes with oversize sunglasses and a pout, but since Harper Seven was born the fashionista is rarely seen without her color-coordinating daughter in her arms.

Another inseparable mother/daughter duo is Katie Holmes and Suri Cruise.  They've been photographed numerous times on the streets of New York City looking identical.

Jessica Alba always looks very put together, and her two daughters are following in her footsteps.

The mother/daughter trend doesn't only apply to the young. Kris Jenner and her daughters often step out in matching color schemes.  Then there's Dina Lohan, whose blonde hair and penchant for black are similar to her daughter Lindsay's look.