Celebrity Love At Coachella - See Pics Of Emma Roberts & Chord Overstreet & Other Star Couplings!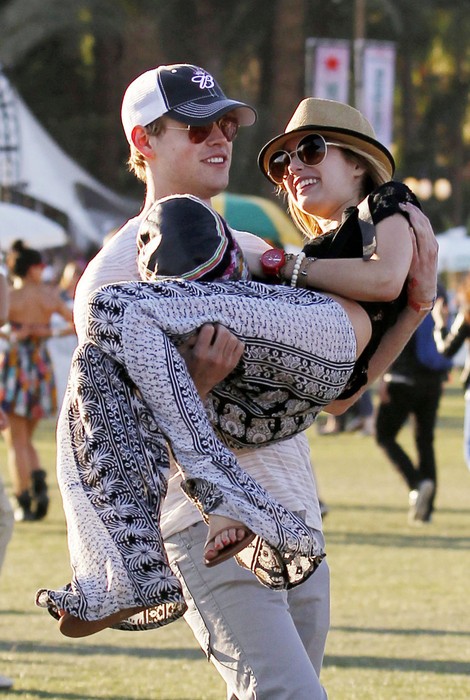 Emma Roberts and Chord Overstreet made their relationship public over the weekend at the Coachella Music Festival. At one point the "Glee" star playfully carried Emma across the grass.
The pair began dating last spring but broke up after nine months together.  Now they're not afraid to show off their rekindled romance.
Emma and Chord weren't the only celebrity couple cozying up at the event.  "Vampire Diaries" star Ian Somerhalder and his co-star girlfriend Nina Dobrev shared a kiss and Ferige and Josh Duhamel enjoyed the festival's sights and sounds together.
Check out more photos of celebrity couples at the event...