Celebrity Kid Cameos: Children Who Landed Roles In Their Famous Parents' Films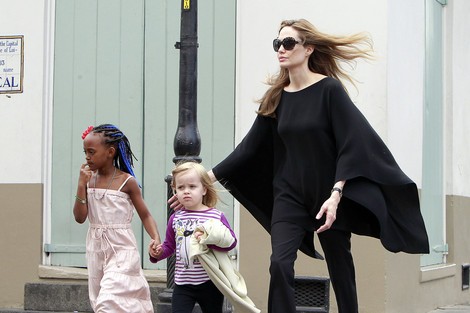 It was recently reported that Angelina Jolie's daughter Vivienne, 4, will appear in her mother's upcoming movie Maleficent. The film is a live-action take on "Sleeping Beauty" and is set for release in 2014.
Walt Disney studios confirmed to Us Weekly that Vivienne will play a younger version of Princess Aurora, played by Elle Fanning. Can we expect to see Jolie and Brad Pitt's other five children making cameos in future films?
It's certainly not the first time a celebrity has used her fame and fortune to help her child get ahead in show business. There are dozens of of actors with famous parents - Billy Ray and Miley Cyrus, Donald and Kiefer Sutherland, Kirk and Michael Douglas, Martin Cheen and Charlie Sheen - to name a few.
But some celebrities have gone as far as casting their own children in their movies. Many times the roles are small, but occasionally a child gets a pretty big part in mommy or daddy's movie.
Check out some stars for whom nepotism is not a dirty word...