Celebrity Feuds: James Durbin & Adam Lambert, Donald Trump & Zach Galifianakis, And More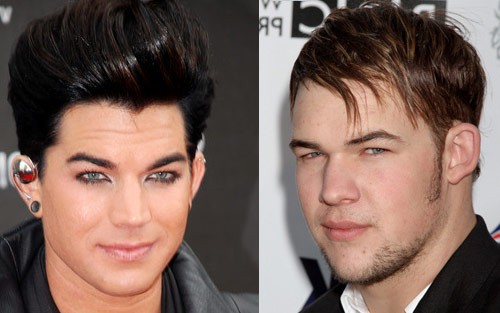 Once again we have some juicy celebrity feuds, but this week we have no cat fights! First up we have a war of words between American Idol cast-offs Adam Lambert and James Durbin.
"I think he's got talent and passion 100 percent," Lambert told the Hollywood Reporter about Durbin, "but I feel like he's trying way too hard. Also, his niche is so limited with the metal. When he did that 'Heavy Metal' [Sammy Hagar] song, James was note-perfect. He was on pitch, which is usually kind of an issue, and I think he sounded really good, but it felt like a copycat. I didn't feel like I was seeing an original artist yet. And I'm not saying he doesn't have that in him, but it hasn't been showing."
Durbin took the high road in response.  "I was nothing (but) nice to that guy," he told MTV. "And, you know, he decided to take it to a different level. Whatever."
Next we have Zach Galifianakis, who decided to take on Donald Trump after sitting near him during the White House Correspondents' dinner. "Everybody was laughing at Donald Trump and it was the most beautiful thing in the world," he said on Conan Monday night, later calling Trump "the bully of the world." Zach declined to talk to Trump during the dinner, stating, "You don't want to engage with somebody that's so grotesque."  We'll see if Trump decides to respond!
Finally, we have a battle of the Brits after Hugh Grant took on the tabloid industry and got a nasty reply from former editor of News of the World Piers Morgan. "Listening to Bishop Hugh Grant telling @richardpbacon he wants popular newspapers eradicated. I feel the same about his crap movies," Morgan tweeted along with "Hugh Grant is now banned, in perpetuity, from Piers Tonight and Life Stories. And anything else I ever do. Tedious little man." Yikes! 
What celebrity feud do you want to see hashed out in a boxing ring? Let us know in the comments below!

Click Here For More Adam Lambert Pictures