Celebrity Fashion Standoff: Who Wore It Better?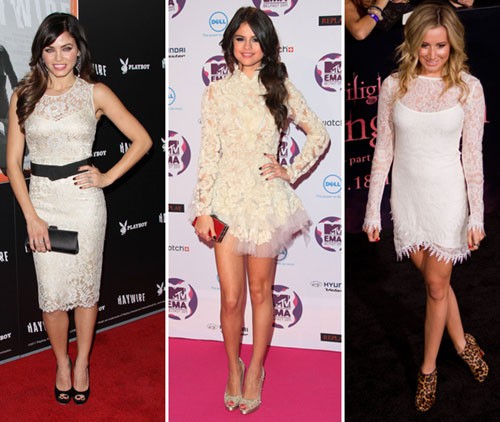 There are many trends in the fashion industry, and celebrities follow them obsessively. Often they take a similar look and add their own personal twists.
Check out the ladies above. Lace may be traditional and old fashioned, but these gals are anything but! Jenna Dewan, Selena Gomez & Ashley Tisdale all stepped out in the the same material with different interpretations. Jenna paired her white lace dress with a black belt and pumps. Selena went for a more antique, off-white look. Ashley chose funky leopard-print booties to pair with her dress. Who is your favorite?
Check out other celebs who donned similar looks, and let us know: Who wore it better?