Celebrity Fashion Review: The Darling & Beautiful PYTs

It seems that Hollywood is being flooded with Pretty Young Things (PYTs) more so than ever these days. And where there is a red carpet you can expect to see these darlings and beauties showing off the latest designer fashions, which they can no doubt afford.
We love how young "
Heroes
" star
Hayden Panettiere
(18) always manages to keep her look fresh and current. At the Jan. 31 L.A. premiere of the movie "
The Spiderwick Chronicles
" Hayden was a picture of beauty sporting a knee-length red dress with side pockets. The essence of gold was upon her as she polished off her look with ankle strap peep toe heels and a simple clutch. Her flowing locks, which softly draped her shoulders, made for the perfect final touch of a woman in the making.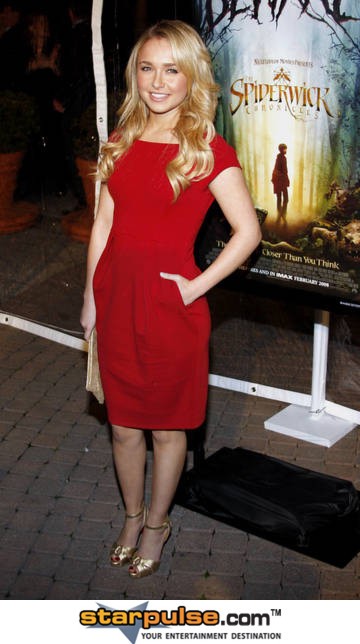 Skinny jeans have been all the rage for quite some time now, and lately the boys have started to rock out the look just as handsomely and sexily as
Motley Crue
did back in the day when heavy metal was at its peak.
At the same event, 13-year-old
Mark Indelicato
, one of the stars of the hit ABC series "
Ugly Betty
," sure knew how to make an outfit pop. Check out his dark blue skinny jeans paired with classic white sneakers. He creates layers by wearing a funky t-shirt, followed by a vest and an equally as funky jacket. Who says boys can't have the skinny too???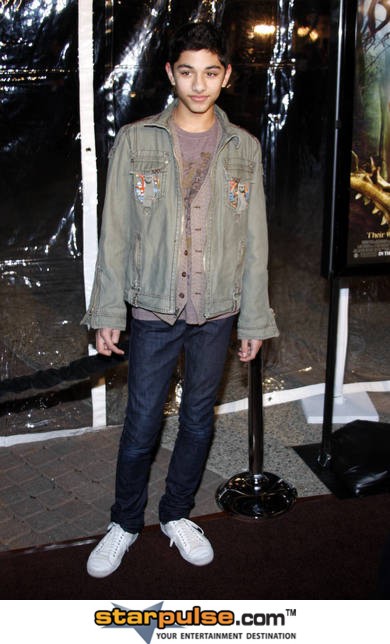 It is great to see young Hollywood stars hit the red carpet, yet still be age appropriate. A young Hollywood starlet in training should never be over the top when it comes to fashion, especially if she is barely legal.
Chloe Moretz
(10), who stars in the recently released movie "
The Eye
" (and has also appeared on the ABC drama "
Dirty Sexy Money
") was a little darling at the movie's L.A. premiere on Jan. 31.
Chloe graced the red carpet in a black spaghetti strap empire waist dress. To add a bit of glam the dress was made out of a shimmery material, which made her a glowing beauty along with her pulled back tendrils and simple jewelry (a black bracelet on one hand and a silver ring on the other).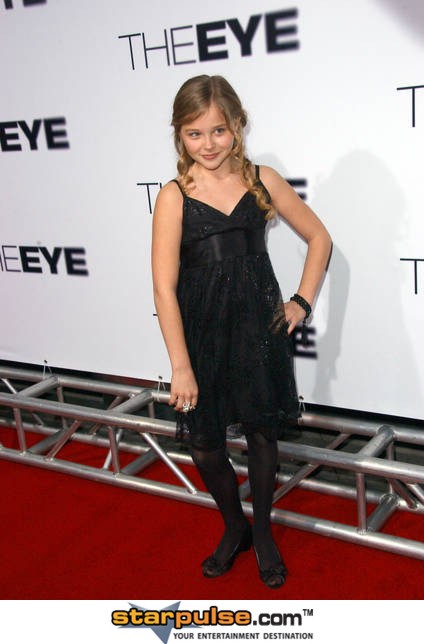 We are sure that
Christina Milian
(26) was partying from "AM to PM," just like the title her 2002 hit single, during Mercedes-Benz Fashion Week Fall 2008. At the Rock & Republic show on Feb. 2, Christina kept it all black and lovely. We are totally feeling the dark hair and dark nail polish. The dress is a sleek mid-calf length black number that accentuates all the right body parts on this tiny diva. Her pumps are fierce with the two toned colors of black fading into gray. This look is totally happening and totally classic.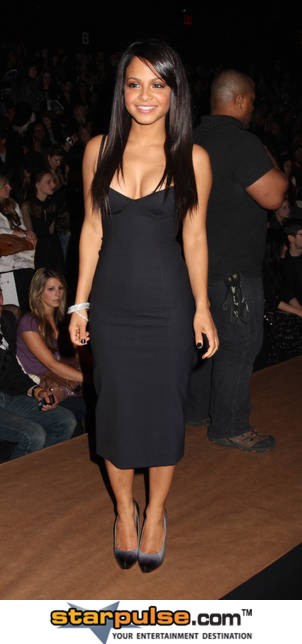 If you haven't gotten yourself a pair of ankle booties yet, or shoe boots if you so prefer to call them, then run out now and get in the mix. They look amazing with skirts and dresses. If you manage to find the right pair that suits you, we guarantee that you'll do more than bring sexy back.
Someone who's definitely brought sexy back is the new host of "TRL" hailing from down under,
Lyndsey Rodrigues
. Her pairing of cream colored ankle booties with a stylish mini dress is clean and minimal. With little make-up aside from rosy cheeks, a lite eye shadow and a bit of lipstick, Lyndsey can easily take this look from the studio to a night out with friends. Or shall we say, mates!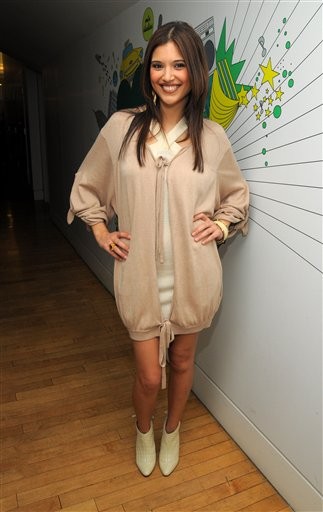 Perhaps
James McAvoy
(28) is not aware of this; however, he is indeed "
Wanted
." Just like the title of his upcoming June 2008 flick with
Angelina Jolie
, he is wanted for being a PYT. Black on black, however, is no crime here and James wears it well at the Jan. 30 Virtuosos Awards in Santa Barbara, CA. Black shirt, black vest, black jacket and black trousers. Priceless accessory: piercing blue eyes. James, you've been captured!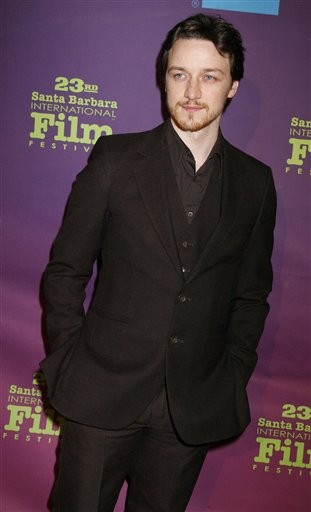 Let us know which darling and beautiful PYTs capture your eye candy fancy on the red carpet.
Make a comment!
Story by
Doshka Harvey
Starpulse.com contributing writer