Celebrity Fashion Review: Summer Frumps

The
Black Eyed Peas
were very successful with their smash hit single "My Humps." So let's sing the following lines to the beat of the main chorus of that song (if you know it). Why? Because some celebrities can at times be major fashion disasters, and it just seemed fitting to belt out these original lyrics in their honor:
"My junks! My junks! My messy summer frumps! My boring summer dress, no guy is gonna look. My pointless grayish suit, no woman's gonna drool. My tacky rolled up jeans. I look like a hot mess. My messy summer frumps! My messy summer frumps! In the back and in the front! In the back and in the front!"
Take a look at hot mess number one.
Amanda Peet
looked as if she literary stepped out of a 1980's Bananarama video when she attended the Los Angeles premiere of the movie "
Pineapple Express
," held at Mann Village Theater on July 31. What's the deal with the rolled up jeans? If you're going to roll up your jeans, pair them with some nice ballet flats instead. Her shapeless stripped blazer hides her figure too much. She would have been better off with a solid color scarf instead of the pattern gray number she sported. This outfit is too busy. Cruel summer dresser, Amanda!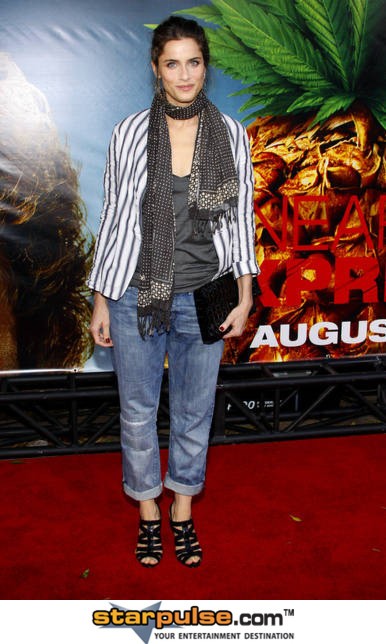 At the same event, hot mess number two is brought to you courtesy of
Alicia Silverstone
. "Oh, my goodness! Like as if! That "Pineapple Express" movie premiere is today and I have to walk the red carpet? Like no way! Let me just throw on the most washed out looking pair of black jeans I have and a yuck shirt that gives me no shape. I hope people don't think I'm fashion clueless."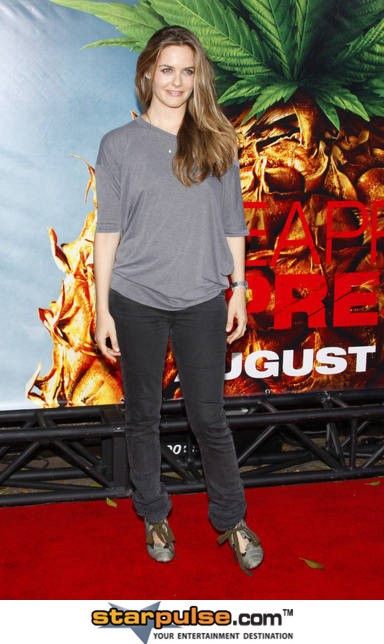 Now, we love
Seth Rogen
because he's mad funny. And surely he must be rolling in the dough like a bleep bleep (you fill in the blanks) since appearing and starring in hit movies such as "
The 40-Year-Old Virgin
," "
Superbad
," "
Knocked Up
" and now "Pineapple Express." However, that does not give him a free pass from being our hot mess number three. Oh, yeah!!! Seth is only 26 years old and he already appears to be channeling his inner
John Goodman
in this suit. Give it a few more years and he may have that John Goodman beer gut.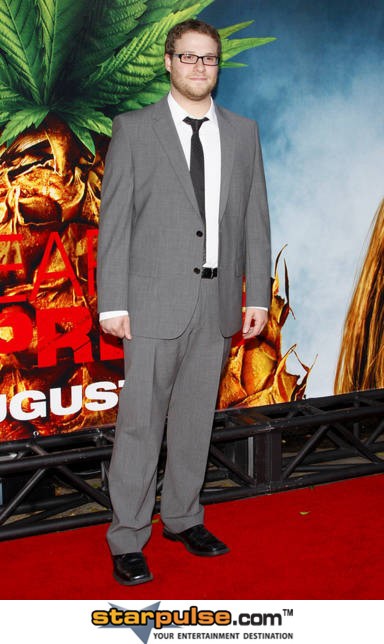 Hot mess number four has been this way for quite a few decades - since the late 1970s as a matter of fact when he first entered our living rooms in 1978 via the television series "
The Incredible Hulk
." The issue is that people have been too afraid to tell him to his face that he's a frump. But we at Starpulse are not afraid. Therefore, when we ran into the Hulk or Dr. Bruce Banner, whatever you call yourself, at Comic Con International at the San Diego Convention Center on July 27 we confronted him. We said, "You listen here Hulk. You will never be rocking those skin tight ripped jeans dude. You weren't rocking them in the 70s or 80s and you're still not rocking them now in 2008." This is when I must switch to first person and state that the Hulk figure came to life and shockingly threw me across the room. Did I say something wrong???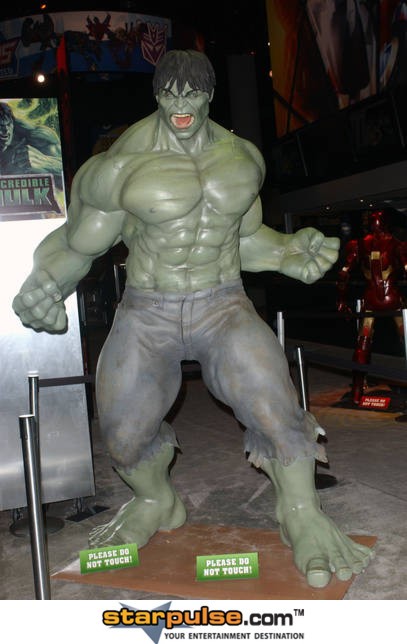 Full speed ahead to hot mess number five, who is "
Ugly Betty
" star
Ana Ortiz
. How utterly boring does Ana look in this sun dress and peep toe platforms? She attended the New York City premiere of "
The Sisterhood of the Traveling Pants 2
" held on July 28, and, we must say that her pulled back hair makes appear as if she's awaiting entrance into a convent. We think we like the way she dresses on "Ugly Betty" much more. Sorry chica!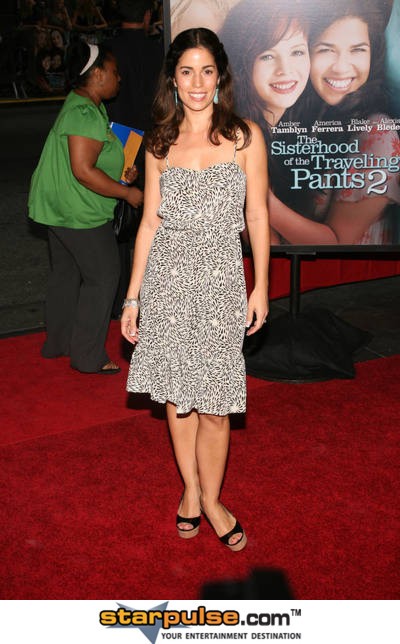 At the same event as Ana,
Tom Wisdom
was a handsome fellow to look at. His hair was interesting, and the outfit was not terribly atrocious; however, we were left wondering when the rest of
The Bee Gees
were going to turn up. Because of that minor concern, we had to make Tom hot mess number six. That is how deep our love is for fashion.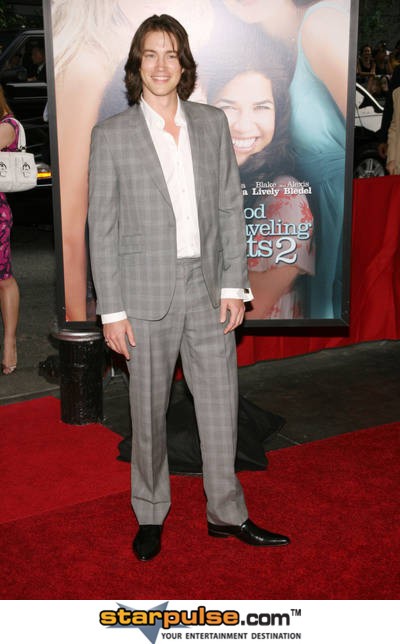 At "
The X-Files: I Want to Believe
" Hollywood premiere held at Mann Chinese Theater on July 23, we found hot mess number seven. Yes,
Bai Ling
strikes again! And to think that a few months ago we actually gave her accolades on one of our previous celebrity fashion reviews. Well, guess what? Girly, girl is back to her old tricks. Now, tell us why this outfit looks like:
1) It's two sizes bigger than her small frame?
2) She's ready to either do competitive ballroom dancing or ice skating?
3) She raided a Las Vegas showgirl's dressing room?
We denounce you Bai Ling.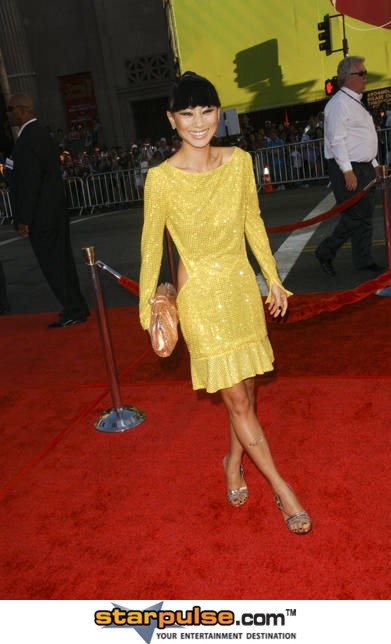 What do you think of these celebrity frumps?
Make a comment!
Story by
Doshka Harvey
Starpulse.com contributing writer